Free Ways to Open DOCX Files on Your Mac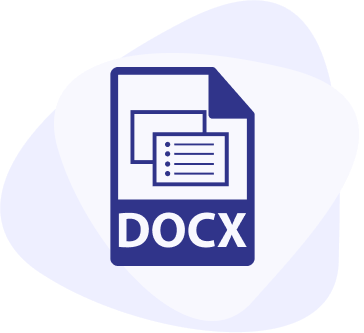 If you are a Mac user, you might find it difficult to work with Microsoft Word's DOCX format. While there are many tools available to open DOCX files, they can be quite costly. This is why we've put together a list of free ways to open DOCX files on your Mac.
1. LibreOffice
LibreOffice is a free, open-source software suite that includes a word processor that is compatible with Microsoft Word's DOCX format. Simply download and install LibreOffice, open the program, and drag and drop your DOCX file into the word processor.
2. Google Docs
Google Docs is a free cloud-based word processor that can open DOCX files. You will need a Google account to use it, but once you log in, simply upload your DOCX file to Google Docs and start working on it.
3. Pages
Apple's Pages program is a great alternative to Microsoft Word and can also open DOCX files. If you have a newer Mac, Pages should already be included in your Apple suite of software. Simply double-click the DOCX file to open it in Pages.
4. TextEdit
TextEdit is a free text editor included with every Mac. While it may not have all the features of Microsoft Word, it is a great tool for opening DOCX files and editing basic text. To open a DOCX file with TextEdit, simply right-click on the file and select "Open With" and then "TextEdit."
5. Microsoft Word Online
While Microsoft Word for Mac is not free, Microsoft Word Online is. Simply log in to your Microsoft account, upload your DOCX file, and start editing. While the online version may not have all the features of the desktop version, it is still a great option for basic editing.
In conclusion, there are many free ways to open DOCX files on your Mac. Whether you prefer a cloud-based word processor like Google Docs or a desktop application like LibreOffice or Pages, there are options to fit your needs.