Forget USB-C. An iPhone With No Charging Port Isn't That Absurd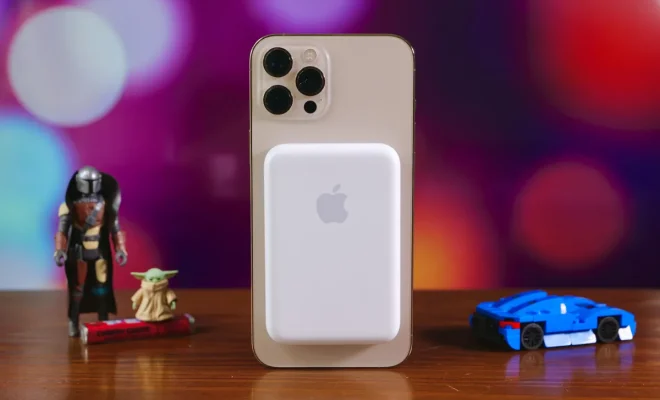 As technology continues to advance at breakneck speeds, companies like Apple are constantly working to push the boundaries of innovation. One of the latest, and perhaps most controversial, concepts being floated is an iPhone without a charging port. While the idea might seem absurd on the surface, we'll explore the potential advantages and implications of a port-less design.
Wireless Charging Takes Center Stage
The dawn of wireless charging makes the notion of a port-less iPhone more conceivable than ever before. Qi wireless charging technology has gained significant traction over the past few years, and Apple has already adopted this standard in its devices since the launch of iPhone 8 and X models. By removing the charging port, Apple could potentially force consumers to adopt this more convenient method for powering their devices.
Design Factors
A critical aspect of device design is maintaining a sleek and slim appearance. The removal of the charging port would not only eliminate an unnecessary protrusion but also allow Apple to streamline its flagship device even further. Moreover, excluding a physical opening for a charger could enhance the device's water and dust resistance, thus increasing durability.
Environmental Impact
One of the key criticisms leveled against powerful tech companies like Apple is their contribution to electronic waste through disposable tech products. With many people upgrading their smartphones frequently, charging cables accumulate in landfills, creating massive environmental problems. A USB-C-less iPhone could reduce this waste by promoting more sustainable wireless chargers that have better longevity than traditional cables.
Uncharted Territory
Naturally, skepticism exists regarding how practical an iPhone with no charging port would be for everyday users. On one hand, it would require people to adapt to newer technologies and essentially "jump on board" with wireless charging exclusively. Additionally, some users might be hesitant due to concerns about battery life or how easily accessible these wireless chargers will be in all settings.
However, it's worth noting that Apple has a history of pushing the envelope when it comes to cutting out longstanding tech traditions. In 2016, Apple controversially eliminated the headphone jack from the iPhone 7, and in time, users adapted to using wireless headphones or embracing an adapter.
In conclusion, an iPhone without a charging port is not as absurd as it may initially seem. The advancement of wireless charging technology could pave the way for a more streamlined and environmentally friendly device. While user adoption may present some initial challenges, Apple's boldness in introducing new concepts could once again drive widespread change in the tech industry. Only time will tell if a port-less iPhone eventually becomes a reality in our increasingly wireless world.