Forget Ironing: Quick and Easy Ways to Get Rid of Clothing Wrinkles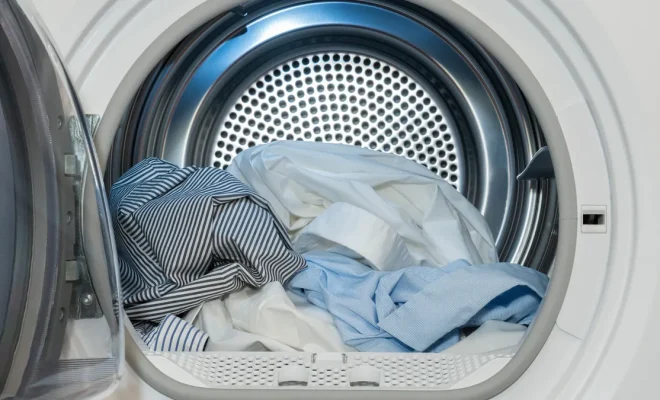 Introduction:
No one enjoys ironing, and it's about time we find alternative methods to get rid of those annoying clothing wrinkles. In this article, we will discuss quick and easy ways to achieve wrinkle-free clothing without the need for an iron.
1. Use a Clothes Steamer:
A clothes steamer is an excellent tool to have in your home when you want to remove wrinkles. These handy devices are easy to use and can be maneuvered across the fabric smoothly. They also add moisture, which can freshen up stale clothes.
2. The Damp Towel Trick:
Place a damp towel on a flat surface and lay the wrinkled garment on top of it. Gently smooth out the garment with your hands and then roll the towel with the clothing still on top. Leave the rolled-up damp towel with your clothing inside for 10-15 minutes, unfurl it, and hang your garment to dry.
3. Using a Hair Dryer:
A hairdryer does more than just dry your hair. Just hang your wrinkled garment, set the hair dryer on medium heat, and start blowing it towards your clothing from a distance of about 2 inches. As you do this, gently tug and smooth out the fabric with your other hand.
4. Shower Steam Method:
Hang your wrinkled garment in the bathroom while you shower with hot water. The steam generated by the shower will help loosen the wrinkles in your clothes quickly.
5. Wrinkle-Release Sprays:
There are several wrinkle-release sprays available on the market that offer an easy solution for wrinkle-free garments without ironing. Spray directly on clothes, smooth out any creases with your hands, and give them some time to air dry.
6. Tumble Dry with Ice Cubes or a Damp Sock:
Put your wrinkled clothes in the dryer with a few ice cubes or a damp sock, and run the dryer on medium heat for about 10 minutes. The humidity created inside the dryer helps release wrinkles.
Conclusion:
Ironing doesn't need to be your go-to method to keep your clothes wrinkle-free. These alternative methods are both time-saving and efficient, making it easier to maintain great-looking garments without the hassle of ironing.