Fixes to Try If the C: Drive Keeps Filling Up For No Reason on Windows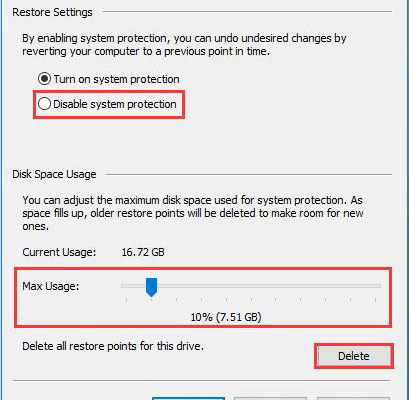 If you are a Windows user, you may have encountered a situation where your C: drive suddenly starts filling up for no apparent reason. This can be frustrating as it can cause your system to slow down or even crash. Fortunately, there are a few fixes that you can try to resolve this issue.
1. Check for Large Files and Delete Them
Often, large files can accumulate on your system and take up a lot of space on your C: drive. You can identify these large files by using the Windows Explorer search function to sort files by size. Once you have identified large files, you can either delete them or move them to an external drive or another location with more space.
2. Remove Unnecessary Programs and Files
Another reason why your C: drive may be filling up is that you have accumulated a lot of unnecessary programs or files over time. You can uninstall unused programs to free up space on your hard drive. Additionally, you can delete temporary files and clear your system's cache to gain more space.
3. Run a Malware Scan
Sometimes, malware can be the culprit behind a filled-up C: drive. It is important to run a malware scan on your system to ensure that there are no malicious programs or files occupying space that they shouldn't be. Using a reputable antivirus program can help identify and remove these files from your system.
4. Disable System Restore
System Restore can be helpful in recovering your system if any errors occur, but it can also take up a significant amount of space on your C: drive. If you have enabled System Restore, it is recommended to disable it temporarily to free up space on your drive. However, it's important to note that disabling System Restore may leave your system more vulnerable to errors or crashes.
5. Increase Disk Space
If none of the above fixes work and you are still encountering a filled-up C: drive, you may need to increase the size of your disk space. This can be done by purchasing an external hard drive or installing a larger internal drive. Before doing so, make sure you back up all your data and system files.
In conclusion, a filled-up C: drive can be a frustrating problem, but there are several fixes that you can try to resolve the issue. By checking for large files, removing unnecessary programs, running a malware scan, disabling system restore, or increasing your disk space, you can free up space on your C: drive and optimize your system's performance.