Everything You Need to Know About Your Apple Watch Move Goal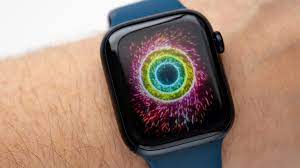 The Move goal on the Apple Watch is a daily activity goal that tracks how many calories you burn through movement and exercise. It's tailored to your personal fitness level and adjusts over time based on your progress.

Here are some things you should know about your Move goal:

1. Setting your Move goal: When you first set up your Apple Watch, you'll be asked to set your Move goal. You can also adjust this goal at any time in the Activity app on your iPhone.

2. How it's calculated: The Move goal is calculated based on your personal information such as age, weight, and gender, as well as your heart rate and activity level.

3. What counts as "move" activity: Any activity that raises your heart rate counts towards your Move goal, including walking, running, cycling, and other forms of exercise. Your Apple Watch also tracks your daily movement and calculates how many calories you burn through standing and moving around.

4. How to stay on track: You can track your progress towards your Move goal by checking the Activity app on your Apple Watch or iPhone. You can also set reminders to stand up and move around throughout the day.

5. Challenge yourself: If you're looking for an extra challenge, you can compete with friends and family using the Activity app's sharing feature. You can also earn awards for hitting your Move goal or completing workouts.

Overall, the Apple Watch Move goal is a great way to stay motivated and track your daily activity levels. By staying on top of your Move goal, you can improve your fitness and overall health.