EdTech Trends on the Horizon in 2018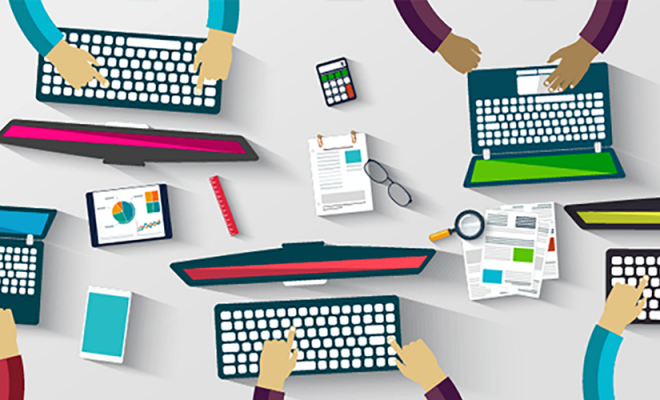 EdTech, or educational technology, is the practice of improving the quality of learning through the application of technology. Technology is applied to the curriculum through a variety of tools. Tech resources may be integrated in the form of applications, products, and tools used to enhance learning. As technology continues to evolve, so will the trends in edtech. Many of the anticipated up-and-coming trends in the year 2018 will build upon what worked well in the prior year.
Some of the top edtech trends of 2018 included virtual reality, makerspaces, competency-based education, mobile devices, machine learning and data analytics, accessibility, wearables, and video tools. All of these methods have come together to form a body of technological resources. These resources are applied in many classroom settings, including the K-12 and college/university level.
Ed-Tech Tools in Curriculum
Makerspaces, also known as hackerspaces or fablabs, refers to "do it yourself" virtual learning environments. Often applied at libraries and on school computers, it is a place where students and instructors can create, learn from and invent academic material. The creative use of software, 3D printers, computer hardware, supplies and craft tools allows the curriculum to be redesigned. The active use of technology to turn regular lessons into a more real, tangible activity is considered highly useful.
Makerspaces are often used to engage students on their level. The interface allows students to review the curriculum while restructuring it around a creative, computerized task. The model is considered a peer-based pedagogy. Students will have the opportunity to apply innovative tech principles to existing curriculum. In 2017, more students will become the guinea pigs for such styles of edtech learning.
Competency-based education refers to a different approach to learning concrete skills. Learning styles in CBE are considered more abstract. The approach is based on different metrics for competency. Competency-based learning often requires students to directly apply the principles they have been studying to prove their understanding. Through the use of technology, many students are asked to design projects that demonstrate their knowledge.
Virtual reality is increasingly becoming a staple of edtech. Many software programs are designed to administer the same curriculum as a textbook or lecture. However, in a virtual reality environment, students stand to experience a higher level of engagement. Because most educational virtual reality platforms are highly interactive, they are increasingly considered the wave of the future. Academic virtual reality applications allow students to practice their skills virtually. This edtech approach is increasingly used as part of an online extension to classroom curriculum.
Ed Tech Trends in Research Tools
The move to increase accessibility of technology will undoubtedly gain momentum in the year 2017. One of the biggest challenges edtech faces is the availability of tech resources. Increasingly, it is becoming near to impossible for the average student to learn without access to electronics. Increasingly, students must have access to a personal computer, a mobile phone, tablet and more. Tool-based learning is not possible without accessible technology. Therefore, more schools must make a move towards edtech investments for their students.
Ed Tech Trends in Physical Tools
Mobile devices make a variety of edtech approaches possible. Mobile devices are increasingly considered a viable resource for use in the classroom. Devices can be used for research, study, references, library tools and more. Allowing phones in the classroom can be a slippery slope. However, in 2017 and onward, many educators will be bridging the gap between curriculum and use of mobile phones in school settings.
Wearables are considered a highly useful edtech tools. These devices can range from watches, tablets, portable computers, headsets, phones, head mounted devices, electronic jewelry, glasses, controllers, fitness trackers and more. Any technological device that can be worn on the body of a student is considered a potential edtech advantage. Their application inside the classroom has limitless possibilities.
Video learning refers to the application of educational audiovisual aids as part of a greater curriculum. Many students remember the classic showing of a video or educational film during class. However, the curriculum is increasingly tech-based; relying solely on video learning modules. For example, many online university extensions apply edtech principles to devise instructor lecture videos. Administering video lectures and educational resources on a regular basis is increasingly proving to be the wave of the future.
What to Expect from EdTech in 2018
It is an undeniable fact that students of all ages must be tech-literate no matter what career paths they choose. Therefore, applications of technology in education will continue to gain momentum. The exact methods used to deliver academic resources will change in the year 2018. Educators and software developers will build off of current trends. At the same time, new platforms will be developed to address the needs of students in new and innovative ways.