Ed Tech Companies That I Really Love: Part III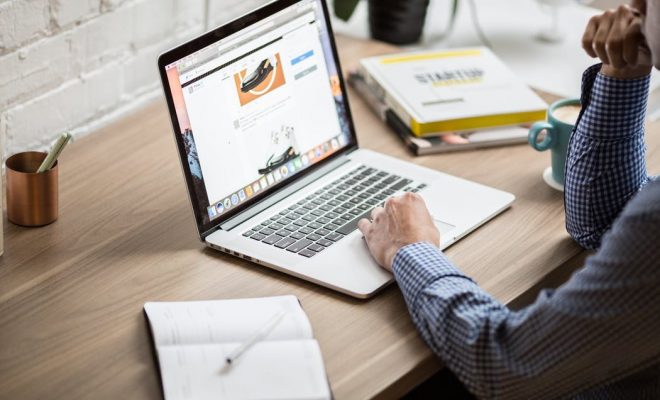 By Matthew Lynch
This is the third installment in my series on ed tech companies that I really love. I'm interested to hear your thoughts on these ed tech companies and the wonderful work that they are doing.
EduSkills
EduSkills offers ELL data portfolio software (AccountabELL) that helps educators better manage the often fragmented school system data for ELLs. By streamlining the management side of ELL initiatives and documentation, the AcountabELL system makes it possible for all educational stakeholders to make informed decisions about ELL instruction and progress.
A few of the features of the program include scanning and uploading capabilities that help track the Home Language Survey and other ELL forms, calculations of immigrant/bilingual/ELL students across a chosen selection, and support of Title III requirements like language instruction education plans, parent notification and reporting. All of these specific tasks centralize ELL tasks and give educators easier ways to look at the data sets, and apply what it all means to real-time classroom activities. The software makes it easier for communication between all of the important people in a student's career: current teachers, future teachers, administrators and parents.
Unlike other edtech companies that often see the technical side of their projects before seeing the students and educators they will impact, EduSkills has worked backward. By pinpointing exactly what is needed to make ELL classrooms more impactful, then building the software to support it, EduSkills has been able to create a truly effective tool for ELLs and their educators. The company also has program evaluation software that helps schools assess their effectiveness as a whole and personnel to help implement any needed changes – extending its ELL focus to the overall management of schools.
Brainzy: Smart Learning for the Youngest Students
I'm always interested in the ways in which companies are combining technology with learning initiatives, and I recently got the chance to check out Brainzy, a new math and reading program from Education.com that focuses on 30 foundational academic skills for ages 3 to 7. The site was developed based on data from the 20 million worksheets or modules downloaded by educators from Education.com every year (to put this in perspective, one-quarter of U.S. teachers have accessed materials from Education.com).
Brainzy eliminates the foundational learning guesswork on the part of parents, and teachers, by aligning with Common Core Standards on subjects like reading and math for pre-k, kindergarten and first grade students. Along with hundreds of academically-themed games, there are 50 educational songs and 50 read-along stories. For parents and educators who want to give the site a test drive, Brainzy offers a 7-day free trial. After that the monthly cost for families and teachers is less than a trip or two to the coffee shop and provides unlimited access to the resources on the site.
Instead of a "pick and choose" layout where students just decide what they want to complete randomly, Brainzy sets up user accounts for individuals based on their grade level and guides them through activities. A family, for example, could set up a different user account for each child and pick that profile when that particular student logs in. This provides a distinct learning track for individual students, as opposed to the majority of education sites that must be searched and navigated to track down the right material. The same goes for school accounts. Teachers can sign up to have individual accounts for the students in their classrooms, allowing them customized learning paths within the program.
The way these learning tracks are determined is also pretty innovative. Brainzy is built from data gathered from users on the already well-established Education.com. The site does not have to guess what materials parents and teachers will come looking for based on grade level—it is crafted into its own learning program in advance. A lot of research time is eliminated and then redirected to actual learning time for students.
What I like the most about Brainzy is that it focuses on a specific age set and uses interactive methods to get messages across. Fun and friendly characters accompany the lessons, aligning the Brainzy experience with what kids already enjoy doing at that age—singing songs, using their imaginations and learning through creative play. I look forward to seeing more from this learning program as it gains more followers and is sure to expand on its already vast collection of resources.
ParentSquare
ParentSquare is a simple to use, private communication platform that streamlines communication via web, email, text or mobile app. The easy-to-use interface offers two-way messaging, file and photo sharing, event and volunteer sign-up and more. With tabs for messages, events, people, photos, files and other options, parents can log into one system and have all the information they need. In short, ParentSquare makes school-to-home messaging simple, empowering parents to take a more active role in the academic success of their kids. Some of the standout features of ParentSquare include:
Two-way messaging
Text, email, web and mobile apps ensure schools reach every parent
Collaboration tools
Safe place to store photos – Unlimited photo upload and parents can see and download the full resolution pictures
Family-friendly features – easy to sign up to volunteer/bring classroom supply, ask a question, share photos and calendar
In addition to classroom communication, Parents can join and interact with school groups like fundraising committees or ELAC.
An instant Spanish translation option, removing this language barrier in homes where it may otherwise prevent parents from being completely in the know regarding their kids' academics.
A people directory that gives contact information for important figures at the school and allows for messaging them within the platform
Statistics – A dashboard that shows who receives, reads and engages in the messages.