Easy Ways to Translate Microsoft Word Documents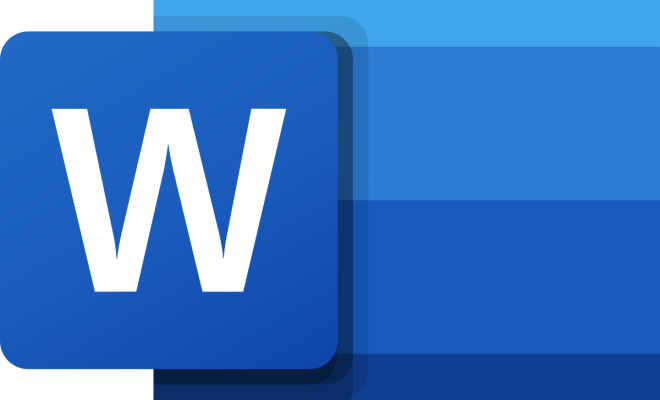 Microsoft Word is one of the most commonly used word processing software in the world, and it is used by millions of people every day for a variety of tasks. If you are an individual or a business that works with documents from different regions and languages, then you know how important it is to translate documents quickly and accurately. Luckily, there are several easy ways to quickly translate Microsoft Word documents that are available to you. Here, we will go over some of the most common and user friendly ways to do this.
Using the Built-In Microsoft Word Translation Feature
The latest version of Microsoft Office has a built-in translation feature that enables you to translate text within a Microsoft Word document quickly and easily. All you need to do is select the text you want to translate, and then right-click on it to select 'Translate' from the dropdown menu that appears. Then, you can select the language you want to translate to, and Microsoft Word will translate the text for you. This is a great option for those who want to translate shorter paragraphs of text.
Using Google Translate
Google Translate is a popular translation tool that offers translations for over 100 languages. If you need to translate an entire document, you can use Google Translate to translate an entire Microsoft Word document in just a few clicks. Simply copy the text from the document and paste it into Google Translate, select the language you would like the document translated into, and Google Translate will offer a translated version of the text.
Using Translation Services
Hiring a professional translation service can be one of the most accurate ways to translate Microsoft Word documents, especially if you have technical or legal language needs that require a higher level of accuracy. Many professional translation services offer document translation services including Microsoft Word documents. This method is ideal for those who need the highest level of accuracy in their translations and may require specialized knowledge for niche industries.
Installing Translation Software and Apps
There are several translation apps and software programs available to install on your computer or smartphone that can quickly and accurately translate Microsoft Word documents. Some of the most commonly used translation software include SYSTRAN, SDL Trados, and MemoQ. These software programs can help you translate an entire document quickly while ensuring high accuracy.