DisplayPort vs HDMI: Which Cable Should You Use?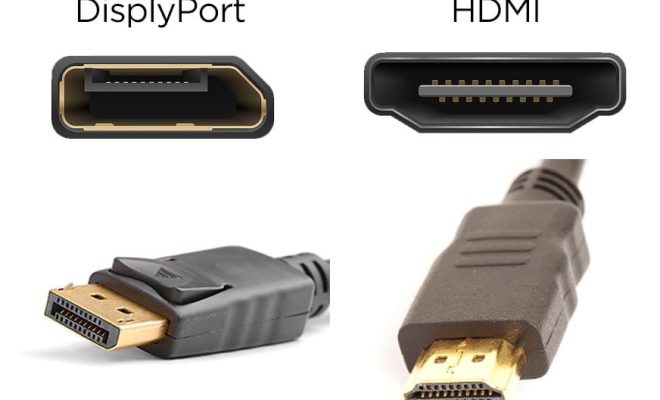 The similarities and differences between DisplayPort and HDMI cables.

Display Port and HDMI are two popular types of video cables used to connect devices such as PCs, laptops, gaming consoles, and monitors. They both have evolved over the years and offer high-quality audio and video signals.

Here are some differences and similarities between DisplayPort and HDMI cables:

Resolution: Both DisplayPort and HDMI supports high resolution up to 4k at 60Hz, which is ideal for gamers, video editors, and photographers. However, DisplayPort can carry 8k signals at 60Hz and 10K at 30Hz, making it more future-proof.

Bandwidth: DisplayPort has more bandwidth compared to HDMI. The current version of DisplayPort (1.4) supports up to 32.4 Gbps, which is more than twice the bandwidth of HDMI 2.0 (18 Gbps). This means that DisplayPort can handle higher refresh rates and more pixels than HDMI.

Compatibility: HDMI is more compatible with consumer electronics than DisplayPort. Most devices come equipped with an HDMI port, but not everyone has DisplayPort. However, some high-end monitors, laptops, and graphics cards come with DisplayPort support.

Audio: Both DisplayPort and HDMI support high-quality audio output. However, HDMI has better support for multichannel audio, including Dolby Atmos and DTS:X.

Conclusion:

In conclusion, choosing between DisplayPort and HDMI depends on your intended use. If you're a gamer or a content creator who wants the best possible resolution and refresh rates, DisplayPort is the better choice. If you're using a standard consumer device such as a TV or DVD player, HDMI is the better choice. Either way, both DisplayPort and HDMI cables provide high-quality audio and video connectivity.