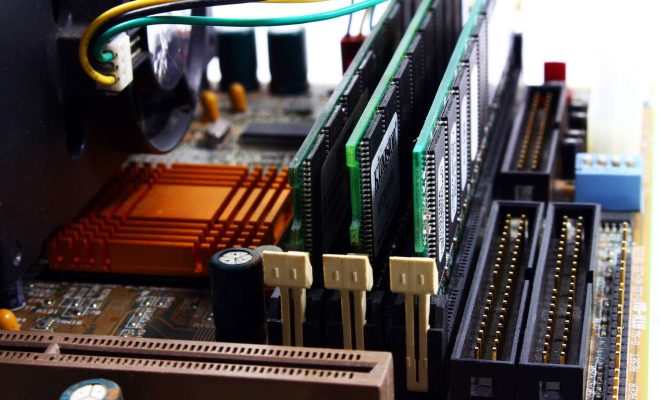 RAM (Random Access Memory) is the physical hardware component in a computer that provides temporary storage for the operating system, application programs, and data being used or manipulated by the system in real-time. Modern computers usually have one or more RAM slots on the motherboard, which are used to house RAM modules.
RAM slots refer to the ports on the motherboard where you can install RAM sticks or modules.


A RAM slot is designed to hold a specific type of DIMM (Dual In-line Memory Module), which is a circuit board with memory chips. There are different types of DIMMs, and the type of memory stick you choose to install in a RAM slot on your motherboard needs to match the type of memory slot you have on your motherboard.


Different types of RAM slots include DIMM, SDRAM, DDR, DDR2, DDR3, and DDR4. Generally, newer motherboard models support faster and more powerful types of RAM than older models. The number of RAM slots on a motherboard is usually between one and eight, depending on the manufacturer's specifications.


In terms of installation, the process of installing a RAM module into a RAM slot is relatively straightforward. It usually involves lining up the notches on the DIMM with the grooves in the RAM slot and pressing the module into place. However, make sure you read the motherboard manual and follow the instructions carefully, as incorrect installation can damage the module or the motherboard.


Each RAM slot has a maximum capacity, which means you can only install a certain amount of memory per slot. The maximum capacity can also vary depending on the type of RAM you're using and the motherboard. Therefore, it's important to check your motherboard manual for exact specifications before purchasing new RAM modules.


Overall, RAM slots play a critical role in the performance of your computer. By upgrading your RAM, you can increase the speed and processing power of your machine, which is particularly relevant if you work with resource-intensive programs or applications.