How to Choose the Right Digital Learning Device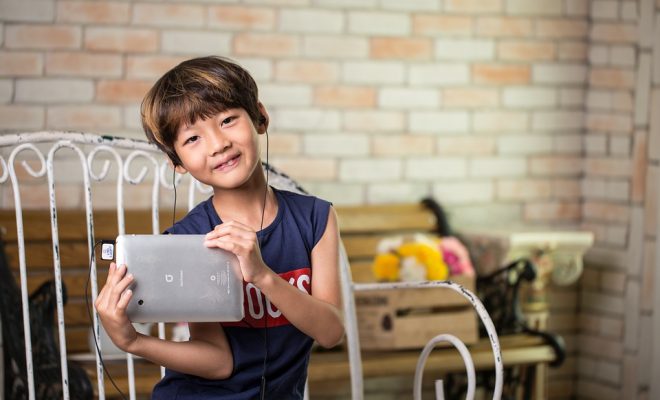 Choosing the right digital learning device can be tricky. As more schools go one-to-one, offering every student a computer or tablet, they are faced with the difficult choice of picking one device that will work for all purposes. It can be tough to find a device that is tough enough to withstand everything students will throw at it, is easy to carry around, and can do everything teachers and students need it to do.
Ultimately, there is no one right digital learning device for every school. But there are some basic guidelines that schools can follow to help them choose the right digital learning device for their needs.
Elementary Schools (K-5)
For elementary schools, the biggest challenge is finding a device that will stand up to everything a Kindergartener might do. Even the best-behaved young children are prone to dropping and breaking things.
There are tablets made specifically for younger children, but they're not perfect. Many of these kid-friendly tablets are limited in functionality. They may come with only a select few apps and have less than optimal processing power and speed.
Many elementary educators prefer to simply to get a tablet with a case that can withstand being dropped and thrown around. Otterbox cases are popular among educators and are not only drop-proof but also water-resistant.
Another concern with younger students is usability. Laptops or Windows tablets may have too many options. Students can easily change settings they shouldn't or have trouble operating their device. iPads are popular among elementary teachers for this reason. They're easier to use, and Apple products are well-known for being difficult to infect with viruses.
On the other hand, Apple products are also known for being more expensive. Public schools are on a tight budget, and an iPad for every student might not be feasible.
Secondary Schools (6-12)
Students in middle and high school have distinctly different needs when it comes to selecting the right digital learning device. They need more powerful devices that can run a wider variety of programs. They're also less likely to break devices, though durability is still a concern.
Secondary students are also learning more digital skills, such as programming, animation, and photo and video editing. It's important to have a device that can handle all of this and more. However, big and bulky laptops can be difficult to manage and carry around. For this reason, all-in-one devices like the Google Chromebook or Microsoft Surface are popular in secondary schools. These devices have the power of a computer but are slim and portable like a tablet.
Like iPads, however, all-in-one devices can be pricey. Laptops are a less expensive option. For the price of a tablet, schools can get a laptop with significantly more processing power. If portability isn't a concern, such as in a school where the devices will stay in one classroom rather than moving with students to each class, then laptops are a good choice.
Whichever device you choose, the important thing is how its used. Digital learning devices work best when they allow students to do things they couldn't do otherwise. This might mean working on digital literacy, learning high-tech skills, or creating digital art. Any device that a school purchases for students should enable them to do these things, not just act as a high-tech way of doing the same old things teachers have always done.
Schools must choose the digital learning device that works best for their needs and population. The right digital learning device can completely transform the way students learn and teachers teach.
Which digital learning devices do you prefer? Tell us about your experience with choosing the right digital learning devices.