Can You Upgrade the RAM in Your Mac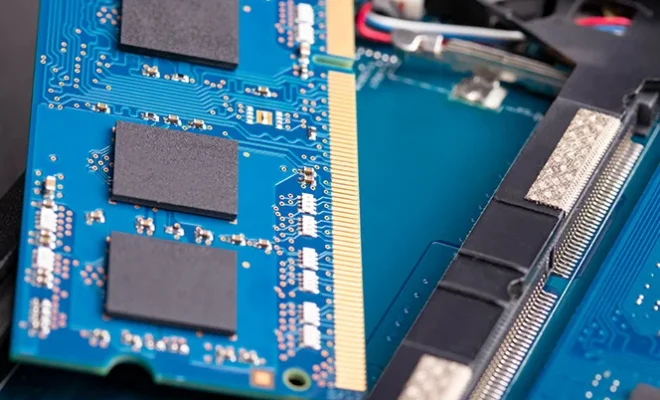 As a Mac user, you may be wondering whether or not you can upgrade the RAM in your device. The answer is typically yes, but it depends on the specific model of your Mac.
RAM, which stands for Random Access Memory, is responsible for storing temporary data while your computer runs programs and apps. Having more RAM can help your device run more smoothly and quickly. Before you decide to upgrade the RAM in your Mac, it's important to confirm which model you have and whether or not it is possible to upgrade.
The easiest way to check your Mac's RAM capacity and upgrade potential is to use the Apple Menu. Click on the Apple logo in the top left corner of your screen, and then click "About This Mac." This will display your Mac's model and specifications.
If you have an older Mac model like the MacBook Pro or iMac from before 2012, it is likely that you can upgrade the RAM using external memory modules. These are small cards that contain additional memory and can be installed in the slots provided for the purpose.
However, if you have a newer Mac model, you may not be able to upgrade the RAM. For example, the MacBook Air and MacBook Pro with Retina Display have RAM that is soldered onto the motherboard, which makes it impossible to replace.
If you do have a Mac model that allows for RAM upgrades, it is important to note that it should be performed by a professional. Upgrading the RAM incorrectly can cause damage to your device and in the worst case, it can't be used anymore due to damage.
When purchasing additional RAM or external memory modules, be sure to purchase reputable brands that are compatible with your specific Mac model. It's also important to purchase the correct amount of additional memory to avoid any compatibility issues.
In conclusion, whether or not you can upgrade the RAM in your Mac largely depends on the specific model you have. If you do have a Mac that allows for upgrades, it's important to have it done by a professional and to purchase compatible and reputable brands. By doing so, you can have a more efficient and faster device that meets your computing needs.