Can You Fix a Scratched CD With Toothpaste? Here's How!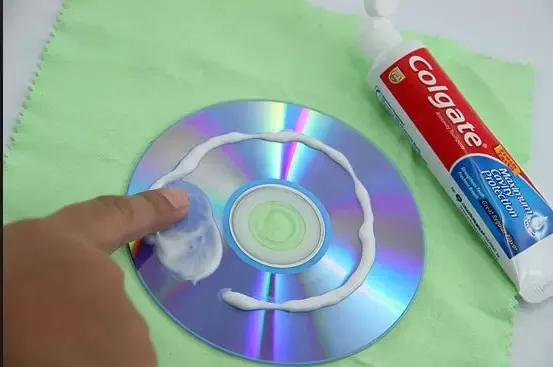 Have you ever tried to play your favorite CD only to find out that it skips and jumps due to scratches on the surface? Scratches on CDs can be frustrating and can limit your ability to enjoy your favorite music or movie. Replacing the CD can be expensive, but the good news is that there are some solutions that you can try. One of these solutions is using toothpaste to fix a scratched CD.
Toothpaste is a common household item that has many uses, and one of these uses is fixing scratched CDs. Toothpaste contains micro-abrasives that can help to remove the scratches on the surface of a CD. Here's how you can fix your scratched CD with toothpaste:
Step 1: Choose the Right Toothpaste
Not all toothpaste works for fixing a scratched CD. You need to choose a non-gel toothpaste that contains no baking soda or whitening agents. The toothpaste should be smooth and creamy with a slight grittiness.
Step 2: Apply the Toothpaste
Squeeze a small amount of toothpaste onto the scratched surface of the CD. Make sure that it covers the entire scratch. Use a cotton swab or your finger to spread the toothpaste evenly over the surface of the CD.
Step 3: Rub the Toothpaste in Circular Motions
Using a soft cloth or cotton ball, rub the toothpaste into the scratched surface of the CD in a circular motion. Apply gentle pressure to ensure that the toothpaste penetrates the scratches. Continue to rub the toothpaste into the CD until it covers the entire surface.
Step 4: Rinse the CD
Rinse the toothpaste off the CD under running water. Gently rub the surface of the CD with your finger to ensure that all the toothpaste is removed. If there is any excess toothpaste, carefully wipe it off with a soft cloth.
Step 5: Dry the CD
Use a soft, lint-free cloth to dry the CD. Make sure that the surface is completely dry before attempting to play it. In case the CD is still not functional, you can try repeating steps 2 to 5 again.