Can Air Purifiers Protect You from Canadian Wildfire Smoke?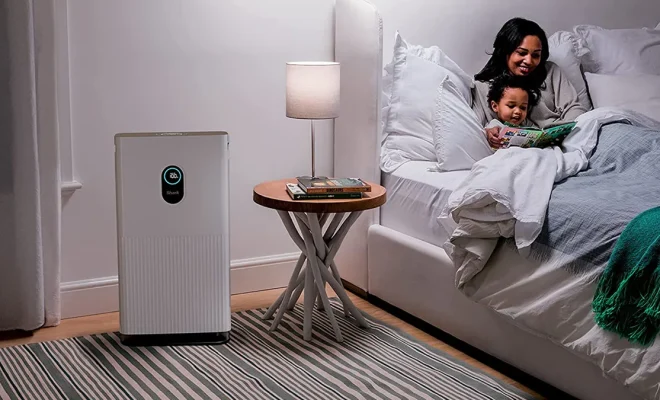 With the increase in Canadian wildfires, many people are wondering if it's possible for air purifiers to protect them from the harmful effects of wildfire smoke. This article explores the potential benefits of using air purifiers during wildfire season and how to choose an effective one.
To understand how air purifiers can help combat wildfire smoke, we must first discuss the dangers associated with this type of pollution. Wildfire smoke is a complex mixture of gases and fine particulate matter, which can cause a range of health issues, especially for sensitive individuals such as young children and the elderly. Common symptoms include coughing, difficulty breathing, headaches, and exacerbated asthma or other respiratory conditions.
Air purifiers work by filtering particles out of the air in your home. They do this through a variety of technologies, such as HEPA filters, activated carbon filters, ionizers, and electrostatic precipitators. Each method differs in efficiency and effectiveness when dealing with various pollutants.
HEPA (High-Efficiency Particulate Air) filters are considered one of the most reliable methods for removing particulates from the air. They are capable of capturing 99.97% of particles that are .3 microns in size or larger. Due to their efficiency, HEPA filters can effectively remove fine particulate matter caused by wildfire smoke.
Activated carbon filters are another useful tool in ensuring clean indoor air quality. They work by adsorbing gases such as volatile organic compounds (VOCs) and odors, which may be present in wildfire smoke. Combining activated carbon filters with HEPA technology offers even greater protection against wildfire smoke pollution.
However, while using an air purifier can improve indoor air quality during wildfire season, they have their limitations. They cannot eliminate outdoor exposure to smoke or completely remove all traces of pollutants indoors. It's still essential to monitor local air quality reports and follow public health recommendations, such as staying indoors in a well-ventilated area and wearing a mask when going outside.
When selecting an air purifier for wildfire smoke protection, consider the following factors:
1. Make sure it has a True HEPA filter or is rated to remove particles as small as .3 microns.
2. Look for a unit with an activated carbon filter to help reduce VOCs and odors.
3. Check for certification by recognized organizations such as AHAM (Association of Home Appliance Manufacturers) or CARB (California Air Resources Board).
4. Consider the room size and the rate at which the air purifier can clean the air (usually measured in CADR – Clean Air Delivery Rate).
In conclusion, air purifiers can provide some level of protection against Canadian wildfire smoke by reducing indoor pollution. While they have their limitations, using an air purifier with HEPA and activated carbon technologies can improve indoor air quality and help mitigate the harmful effects of wildfire smoke on your health. To ensure optimal protection, choose a certified device, follow public health guidelines, and stay informed about local air quality during wildfire season.