Cambridge Audio Melomania Touch Review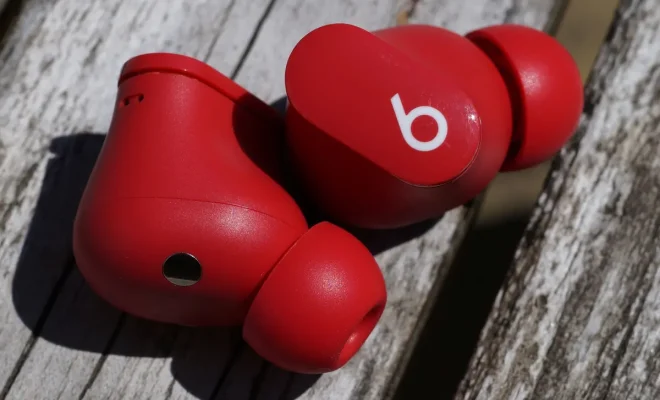 The Cambridge Audio Melomania Touch is the latest addition to the world of true wireless earbuds. Known for their high-quality audio products, Cambridge Audio has raised the bar with these wireless earbuds, offering a truly exceptional audio experience. In this review, we will take a closer look at the design, sound quality, battery life, and additional features of the Melomania Touch.
Design and Build
The Cambridge Audio Melomania Touch earbuds sport a sleek, minimalist design with matte touch control surfaces. They come in two colors: black and white, ensuring a suitable option for most preferences. The lightweight design offers a comfortable fit, complemented by various sizes of silicone and memory foam eartips included in the package. The compact charging case with an LED battery indicator and USB-C quick charge capability adds both convenience and elegance to the overall user experience.
Sound Quality
Cambridge Audio has a strong reputation for delivering superior sound quality in its products, and the Melomania Touch is no exception. With 7mm dynamic drivers and Bluetooth 5.0 connectivity supporting aptX and AAC codecs, these earbuds provide top-notch audio fidelity. The High-Performance Audio mode further enhances the listening experience, providing improved accuracy in soundstage reproduction and full-bodied bass response.
Battery Life
When it comes to battery life, Cambridge Audio brings its A-game with the Melomania Touch. The earbuds offer up to nine hours of continuous playback on a single charge. When combined with the charging case capacity, users can enjoy a total of 50 hours of listening time before needing another charge. For those who prefer to keep an eye on their battery levels, the intuitive touch controls allow quick access to the remaining battery life through voice-assistant compatibility.
Additional Features
Cambridge Audio's dedication to providing a top-quality experience is not limited to sound performance. The Melomania Touch features an IPX4 water resistance rating, ensuring that these earbuds can handle sweat or light rain. Additionally, the Melomania App available on Android and iOS devices allows users to customize their listening preferences with a 5-band equalizer and adjust various settings like transparency mode, sidetone during calls, and toggle between the high-performance audio and low power modes depending on their needs.
Conclusion
The Cambridge Audio Melomania Touch delivers on its promise of an unparalleled true wireless listening experience. With exceptional sound quality, comfortable design, impressively long battery life, and a range of customizable features backed up by a dedicated app, these earbuds stand out in a crowded market. For audiophiles in search of superior audio performance without compromising on style and convenience, the Melomania Touch is an excellent choice.