Best Sites to Sell or Trade Used Electronics of 2023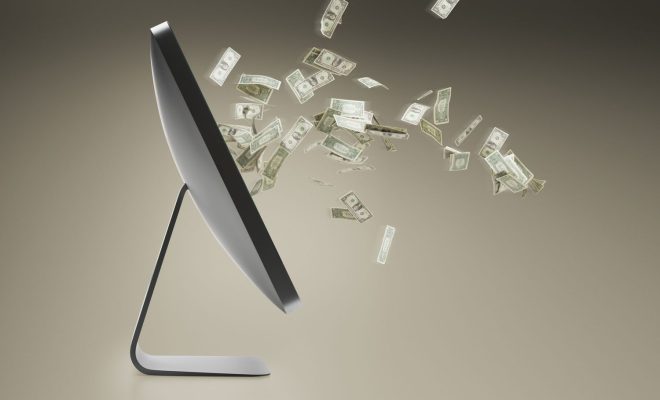 As technology advances and new gadgets are introduced, there is always a temptation to upgrade and move on from our old electronics. However, instead of letting our old devices collect dust, we can sell or trade them in for cash or new upgrades. In this article, we will explore the best sites to sell or trade used electronics in 2023.
SmartphonesPLUS: SmartphonesPLUS makes selling any used or broken electronics online easy and fast for individuals and businesses. Just select the devices you want to sell to view your instant quote, ship them for free, and get paid via your preferred method. They offer competitive pay outs for phones, tablets, MacBooks, smartwatches, and even items like AirPods and the Nintendo Switch. They make shipping easy by providing a prepaid shipping label and free shipping materials. SmartphonesPLUS has excellent customer support that is available by email, live chat, or phone.
Amazon Trade-In: Amazon Trade-In is an easy and convenient way to get cash for your old electronics. Simply search the database for your device, answer a few questions, and get an instant quote. Amazon will even provide a free shipping label, making the process hassle-free. The only downside is that Amazon Trade-In only accepts certain electronics, so it's important to check if your device is eligible beforehand.
Swappa: Swappa is a great site for those looking to sell or trade their old smartphones, laptops, and gaming devices. The site provides a safe and secure platform for buyers and sellers to interact, ensuring that transactions are smooth and transparent. Swappa also offers a seller fee of just $5, making it an affordable option for those on a budget.
Gazelle: Gazelle is a popular site for selling old electronics, particularly smartphones and tablets. The site offers an easy-to-use interface, free shipping, and fast payment. Gazelle will even provide an estimate of your device's value before you agree to send it in, so you can decide if it's worth selling or not.
eBay: eBay is one of the oldest and most well-known sites for buying and selling electronics. It's an excellent platform for those looking to sell their devices quickly and efficiently. However, eBay does charge a seller fee and has a complex fee structure that may require some research.
Best Buy Trade-In: Best Buy Trade-In is a convenient option for those who live near a Best Buy store. The site offers in-store trade-in options for a variety of electronics, including smartphones, laptops, and gaming consoles. Best Buy also offers a price match guarantee, ensuring that you receive the best value for your device.
In conclusion, there are many excellent sites to sell or trade used electronics in 2023. SmartphonesPLUS, Amazon Trade-In, Swappa, Gazelle, eBay, and Best Buy Trade-In are just a few of the options available. Before deciding on a site, it's important to research fees, shipping options, and the types of electronics each site accepts. By doing so, you can ensure that you get the best value for your old devices and make the upgrade to new technology with ease.