Best Offline iPhone/iOS Games of 2023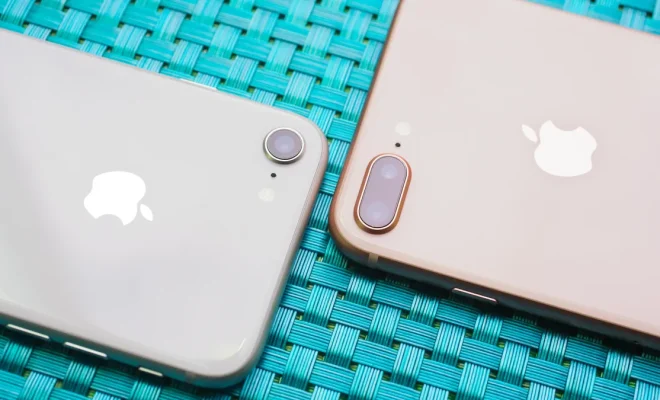 As of 2023, iPhone/iOS games are more popular than ever. With the advancement of technology, we now have access to games that offer high-quality graphics, captivating storylines, and even language learning features. However, sometimes we find ourselves without an internet connection, and rely only on offline games to pass the time. Fear not, as we've compiled a list of the best offline iPhone/iOS games of 2023.
1. Stardew Valley – This popular farming simulator game is perfect for those looking for a relaxing offline experience. The game has beautiful graphics, engaging gameplay, and allows players to build their own farm, raise animals, and make friends with local villagers.
2. Alto's Odyssey – This endless runner game is a sequel to Alto's Adventure and features stunning visuals, a serene soundtrack, and a plethora of challenges to complete. It's perfect for anyone looking for a quick game to play on the go.
3. Monument Valley 2 – The sequel to the critically acclaimed Monument Valley, this game features mind-bending puzzles and intricate graphics. Players guide a mother and daughter duo throughout levels that blend architecture and artwork seamlessly.
4. Minecraft – This popular sandbox game has been around for years, but it still remains a fan favorite. Whether playing in creative or survival mode, building elaborate structures or searching for resources, there is always something new to discover in Minecraft.
5. Limbo – This atmospheric puzzle-platformer game is perfect for those looking for a spooky experience. With a monochromatic color palette and eerie sound effects, Limbo will keep players on edge as they guide a young boy through a dangerous world.
6. Plague Inc. – This simulation game puts players in control of a global pandemic, allowing them to make decisions and try to infect and kill as many people as possible. It may be dark, but it's incredibly addictive and challenging.
7. Reigns – In this choose-your-own-adventure game, players take on the role of a monarch and make decisions that affect the fate of their kingdom. With charming graphics and a witty sense of humor, Reigns is a great way to pass the time offline.
8. Threes! – This puzzle game is simple in concept but challenging in execution. Players must combine numbers to reach multiples of three as they try to achieve the highest score possible. It's a great game to play on the go or during breaks.
9. Civilization VI – This turn-based strategy game has been a fan favorite for years. Players lead their civilization from ancient times to modern-day, making decisions that affect their people's growth and progress.
10. Donut County – This casual puzzle game puts players in control of a hole that gets bigger as it swallows objects around it. With a charming story and quirky characters, Donut County is a great way to unwind and have some fun.
In conclusion, the above mentioned are the 10 Best Offline iPhone/iOS Games of 2023 that you can play without an internet connection. These games provide an immersive gaming experience that can be enjoyed alone or with friends. So, pick up your iPhone/iOS device and start playing!