Best iPad Drawing Apps to Try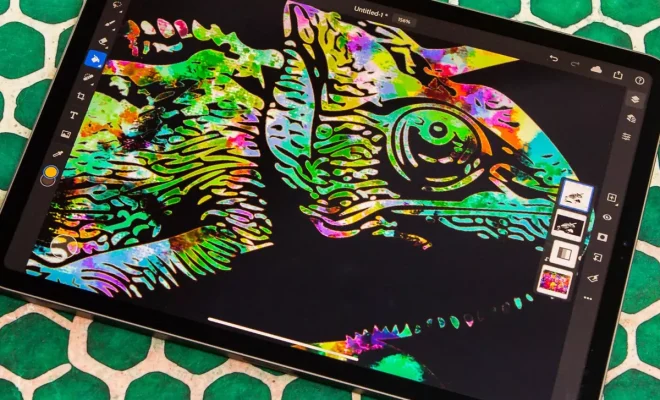 If you're an artist or someone who loves to draw, an iPad can be an excellent device for you. With its large touchscreen, the iPad can offer you the best digital drawing experience available. It offers pressure-sensitive styluses, and some apps come with different brushes to provide various effects. Here are some of the best iPad drawing apps to try:
1. Procreate
One of the most well-known drawing apps for the iPad is Procreate. This app has been around for years and has become a go-to for artists who prefer to create digital art. It offers a variety of brushes, from watercolor to acrylics, and has features that allow you to adjust opacity and flow. Procreate also allows you to import photos, which can be useful for tracing.
2. Adobe Fresco
Adobe Fresco is another popular drawing app that provides you with natural media brushes, including watercolors, oils, and pastels. It has a unique "live brushes" feature that allows you to create stunning paintings that feel natural. For instance, when you draw with watercolor brushes, you can see the colors bleed together, giving you a realistic painting experience.
3. Sketchbook
Another famous drawing app for iPad is Sketchbook. It's a free app that comes with some tools, and you can subscribe for more features. Sketchbook is excellent for sketching and drawing, and you can create up to 250 layers in your artwork. It also has a feature that allows you to mirror your work in real-time, providing you with easy symmetry.
4. Concepts
Concepts is an excellent drawing app that emphasizes precision and symmetry. Its interface is not the same as the other drawing apps, but don't let that put you off. It provides you with infinite canvas, vector tools, and layers, and you can create your palettes.
5. ArtRage
ArtRage is an all-in-one painting software that offers you various painting tools, including oil paints, watercolors, and pastels. You can control the amount of paint on the brush and the pressure on the canvas. It also offers various textures that simulate real canvas, which can be useful for artists who want to achieve a traditional look in their paintings.
6. Tayasui Sketches Pro
Tayasui Sketches Pro is an intuitive and straightforward drawing app with various brushes and tools. It's perfect for creating quick sketches or making a more detailed work of art. It has a user-friendly interface and provides you with options to adjust brush pressure and size. It also has a zoom feature that allows you to work on details by zooming in and out of the canvas.
Conclusion
There are tons of drawing apps available for the iPad, and choosing one can become an overwhelming task. Nevertheless, with this list, you can take some of the guesswork out and figure out which app works best for your drawing style. Whether you prefer natural media brushes or vector tools, there's something here for everyone. Overall, if you're looking to start drawing digitally, get an iPad and try out some of these apps.