Best Headset for Working From Home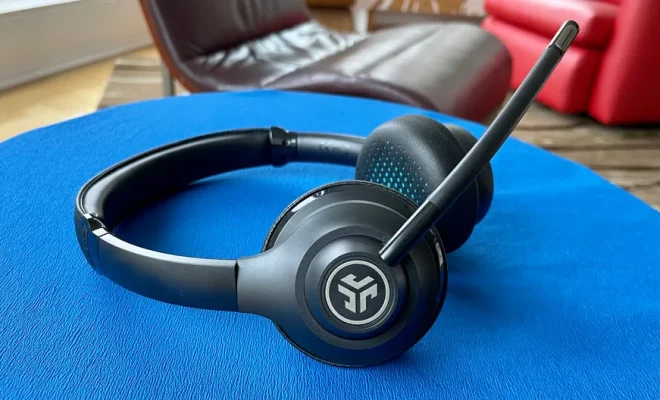 With more and more people working from home, the importance of finding the right equipment to support a productive working environment has become increasingly important. A reliable headset should definitely be included on the list of essential equipment that every remote worker needs. Not only does it enable you to communicate effectively during virtual meetings, but it also ensures that you can stay focused in your work environment. Here are some of the best headsets for working from home:
1. Jabra Evolve 75 – A great choice for those looking for a premium wireless headset that provides excellent sound quality and noise-canceling capabilities. The Evolve 75 is equipped with dual Bluetooth connectivity and a comfortable padded headband.
2. Logitech H820e – An affordable option for those looking for a reliable wireless headset with an extended battery life. The H820e offers a noise-canceling microphone and a comfortable ear-pad design, making it ideal for long working hours.
3. Plantronics Voyager Focus UC – A top-of-the-line wireless headset that delivers exceptional sound quality while also offering noise cancellation technology. It comes equipped with smart sensor technology that allows for automatic answering of calls when you put the headset on.
4. Sennheiser MB 660 UC – This headset delivers superior sound quality with noise-cancellation features and active noise suppression. It comes equipped with a comfortable design and is ideal for those who prioritize sound quality.
5. Bose QuietComfort 35 II – An excellent option for those who value comfort and sound quality. The QuietComfort 35 II provides remarkable noise canceling and a comfortable design, making it a great choice for all-day use.
In conclusion, choosing the right headset for remote work is crucial for a successful and productive workday. Each of the headsets listed above offers unique features that cater to the user's varying needs, making it essential to identify what you are looking for in a headset before making a purchase. Once you have found the perfect headset for you, you'll be able to stay productive and focused during work hours, all from the comfort of your own home.