Best Free Disk Space Analyzer Tools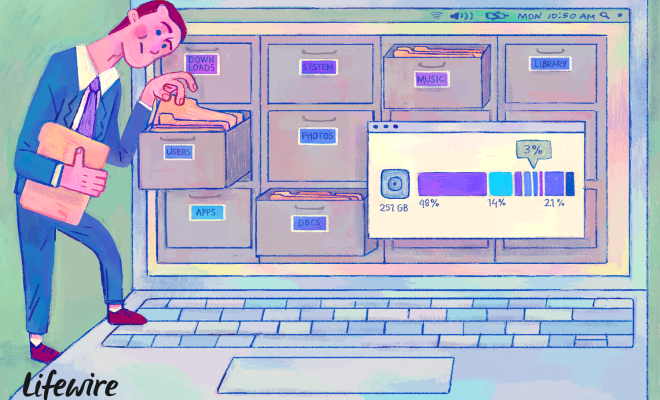 As technology advances, so do our needs for storage space. We hoard digital files from family photos and videos to work documents and music collections. And over time, it can be challenging to manage your disk space. This is where disk space analyzer tools come in handy. They offer you an accurate and organized view of your storage disks, making it simple to remove and reorganize files without hassle. Here are the top five best free disk space analyzer tools you can use on your computer:
1. WinDirStat
WinDirStat is a free disk space analyzer tool that provides comprehensive insight into your disk space usage. This utility tool identifies the size, type, and distribution of files, including the capacity of directories and subdirectories. The graphical display is user-friendly and allows easy navigation to where the biggest files are, helping you decide which ones to delete or move.
2. TreeSize Free
TreeSize Free, like WinDirStat, calculates the size of files and folders in your storage, but it only focuses on the directories. It offers an intuitive interface and graphical display of diverse file types and sizes, making it easy for you to identify and organize your files to free up some disk space.
3. SpaceSniffer
This disk space analyzer tool is another favorite for those who prefer a graphical display of their storage usage. SpaceSniffer removes the clutter and offers a clean, hierarchal map of your storage space. It lists files and folders and color-codes them by size, displaying statistics based on file types and extensions.
4. Disk Management
Disk Management is a built-in disk space analyzer tool in Windows. It displays a visual representation of your storage, including volumes and partitions. Disk Management allows you to see how much space is allocated to each volume and allows you to create or delete partitions when needed.
5. JDiskReport
JDiskReport presents your disk space usage in a graphical display that highlights the large files and directories, allowing you to drill down and view individual files. The tool comes with a file type distribution feature that can show you which file types are using up most of your disk space.
In summary, these are the five best free disk space analyzer tools that will help you manage and organize your storage space with ease. They offer graphical displays, file type distribution, and hierarchical maps that give accurate and detailed information about your disk space usage. Take advantage of these tools today and optimize your disk space usage.