Best Budget 3D Printer: 8 Great Printers at a Price You'll Love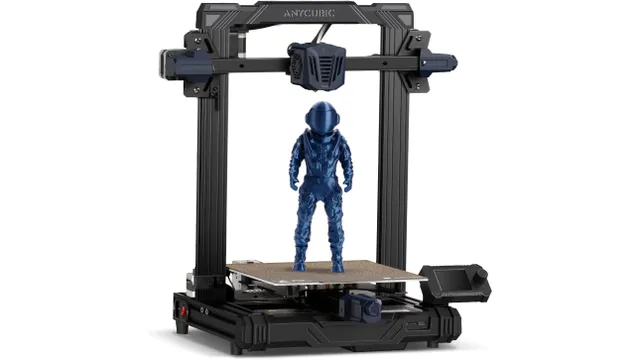 In recent years, 3D printing has become more accessible and affordable for consumers worldwide. Whether you're a hobbyist, aspiring designer or entrepreneur, a budget-friendly 3D printer will help you materialize your creative ideas. In this article, we'll look at eight great options for low-cost 3D printers that bring exceptional value to their owners – without compromising on quality.
1. Monoprice Select Mini V2
At just under $200, the Monoprice Select Mini V2 is an excellent choice for beginners and those on a budget. While its build area is relatively small (120x120x120mm), it supports various materials and filament types. The printer comes pre-assembled, and the heated bed ensures better adhesion of printed objects.
2. Creality Ender 3 Pro
For around $250, the Creality Ender 3 Pro is one of the most loved budget 3D printers out there. Boasting a build volume of 220x220x250mm and an open-source design, the Ender 3 Pro is ideal for both DIY enthusiasts and those looking for high-quality prints at an excellent price.
3. Anycubic i3 Mega
The Anycubic i3 Mega offers an all-around reliable and easy-to-use experience at approximately $250. This printer boasts a robust frame, intuitive touchscreen interface, and superb print quality for its price range. The generous print volume (210x210x205mm) makes it suitable for various projects.
4. Tronxy XY-2 Pro
Another affordable option at around $200 is the Tronxy XY-2 Pro. This printer features a simple assembly process, making it perfect for first-time users. With its TFT full-color touchscreen and power resume function, it's not only user-friendly but also offers reliability in the event of power outages.
5. FlashForge Finder
The FlashForge Finder is a compact and easy-to-use 3D printer that comes with extensive customer support. Priced at about $300, this model offers a straightforward user interface and slide-in build plate, making it perfect for inexperienced users.
6. Two Trees Sapphire Pro
For those willing to spend a little more (about $400), the Two Trees Sapphire Pro is a solid choice. It's equipped with a sturdy aluminum frame, auto bed leveling, and a heated build platform. Its smooth operation and remarkable print quality make it an excellent option for those looking for upgraded features on a budget.
7. Longer LK4 Pro
At just under $250, the Longer LK4 Pro offers exceptional value to customers with its one-touch leveling system and resume printing ability, making it particularly popular among enthusiasts looking for quality 3D prints at a wallet-friendly price.
8. Prusa Mini
Lastly, for about $400, the Prusa Mini is a scaled-down version of the highly acclaimed Original Prusa i3 MK3S+, while maintaining important features such as automatic bed leveling, Bondtech extruder gears, and comprehensive compatibility with assorted filament materials.
These eight budget 3D printers are perfect for pursuing your creative passions without breaking the bank. While each printer has its unique features and benefits, you're sure to find one that best suits your needs among these fantastic options. Adventure into the world of 3D printing today without letting your wallet hold you back.