Backup Battery vs. Generator: Which Emergency Power Option Is Better?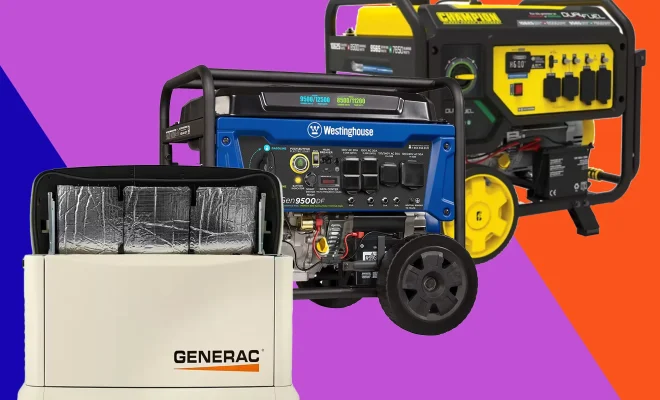 Introduction
Power outages can be a major inconvenience, especially during extreme weather events or natural disasters. Having an emergency power source is crucial to keep your home safe and comfortable during such times. The two most popular options are backup batteries and generators. This article will compare these two emergency power sources to help you determine which option is best for your needs.
Backup Batteries
Pros:
1. Quiet operation: Unlike generators, backup batteries operate silently, causing no noise disturbances to you or your neighbors.
2. Low maintenance: Backup batteries require little to no maintenance other than occasional testing and monitoring of their charge levels.
3. Environmentally friendly: Battery systems produce no emissions, making them a greener choice for emergency power.
4. Fast response time: Backup batteries provide instant power when there's an outage, preventing any disruption in your home's electrical flow.
Cons:
1. Limited capacity: A battery system will typically have a lower energy capacity compared to a generator, which means it might not be able to support all of your appliances and devices for an extended period.
2. Higher upfront cost: While backup batteries are becoming more affordable, their initial purchase cost is generally higher than that of a generator.
3. Lifespan: Backup batteries have a limited lifespan and will eventually need replacement, usually after 5-15 years.Generators
Pros:
1. High output capacity: Generators can produce enough power to run most of a household's appliances and systems during an outage.
2. Long operating time: With proper fuel supply, generators can provide continuous power for days or even weeks at a time.
3. Adaptability: Generators can be powered by various fuels, including gasoline, diesel, propane, and natural gas, allowing for different purchasing options and potentially lower fuel costs over time.
4. Lower upfront cost: Portable generators are available at a wide range of prices, often making them more affordable as an initial investment than backup batteries.
Cons:
1. Noise: Generators can be quite noisy, causing disturbances for both you and your neighbors.
2. Maintenance: Generators require regular maintenance, such as oil changes, fuel filter replacements, and spark plug servicing.
3. Emissions: Using fossil fuels to power generators contributes to pollution and greenhouse gas emissions.
4. Manual startup: Unlike backup batteries, most generators need to be started manually during a power outage, potentially delaying your access to electricity.
Conclusion
Ultimately, the choice between backup batteries and generators depends on individual preferences and needs. If quiet operation, low maintenance, and environmental considerations are important to you, then a backup battery may be the better option. However, if you need a higher output capacity for extended periods and prefer a lower upfront cost, then a generator could be the right fit for your home.
Taking into account factors such as the frequency of power outages in your area and your household's energy consumption will help you decide which emergency power option best serves your needs.