Awesome Start Pages for Easier Shortcuts in New Tab or Homepage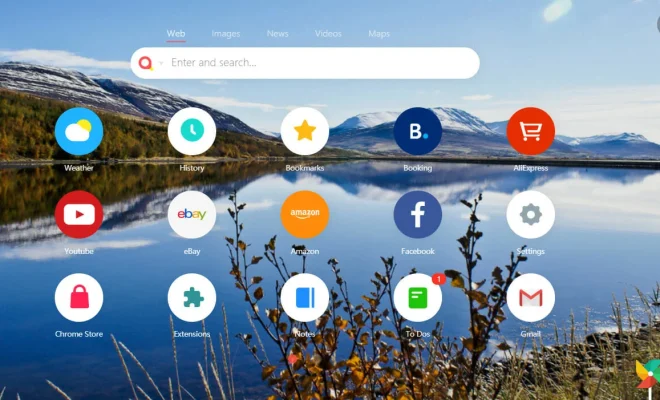 In today's fast-paced world, everyone is trying to save time and boost productivity. One excellent way to achieve this is by using an awesome start page that mirrors your interests and tasks.
Most people have a specific routine of opening a new tab or homepage every time they use their internet browsers. By taking advantage of start pages, you can avoid wasting time by having all your regular shortcuts in one place.
Here are the best awesome start pages for better shortcuts in new tab or homepage :
1. Speed Dial 2
Speed Dial 2 is a popular start page that provides quick and easy access to your favorite sites, bookmarks, and apps. You can add as many sites as you want to the dashboard and categorize them under different tabs.
Another excellent feature is the ability to customize your start page with free wallpapers or your uploaded photos. It is also possible to display bookmarks or open a few tabs all at once when you start your browsing experience.
2. Momentum
Momentum is a sleek, beautifully designed custom start page that displays stunning images and a to-do list. It functions as a personal dashboard that can keep you in tune with the most important things in your life.
Momentum has a striking interface that provides a daily inspirational quote and weather updates for your current location. With the free version, you can add up to five background photos and integrated links to your favorite websites.
3. Start.me
Start.me is an impressive start page app that lets you personalize your homepage effortlessly. Once you sign up for a free account, you can create different pages for various themes, including work, hobbies, and travel.
You can also customize the theme and colors of each page, creating a beautiful layout that gets you excited to work. Start.me supports RSS feeds and news headlines, making it possible for you to stay updated with current affairs.
4. MyFaves
MyFaves is a beautiful, minimalistic personal start page. This start page features customizable small tiles with icons and text that you can rearrange and organize as you desire.
The tiles provide quick access to your favorite sites, apps, and bookmarks, without any ads, content suggestions, or browser history. You can also access the webstore, where you can download apps that sync with MyFaves.
In conclusion, choosing a start page boils down to personal preference, but rest assured that all of the four options mentioned above are excellent in boosting productivity and saving time. Take your time, experiment, and find your perfect start page!