Apple AirPlay and AirPlay Mirroring Explained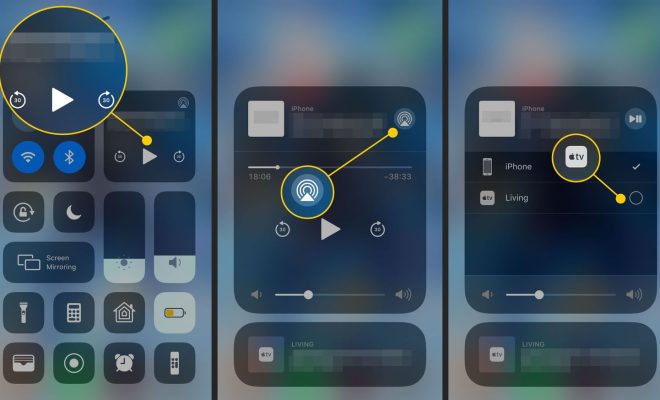 Apple's AirPlay technology has been around for over a decade, but many people are still unaware of what it is and how it works. AirPlay is a wireless streaming protocol developed by Apple that allows users to stream audio and video content from their devices to compatible speakers, receivers, and TVs.
How AirPlay Works
AirPlay works by creating a direct Wi-Fi connection between two devices, allowing audio and video content to be streamed wirelessly between them. To use AirPlay, both the sending and receiving devices must be connected to the same Wi-Fi network.
Once the connection is established, the user can choose which content to stream from their device and select the AirPlay device they want to stream it to. The audio or video content is then sent wirelessly to the AirPlay receiver, which plays it back on the connected speakers, receiver, or TV.
AirPlay Mirroring
AirPlay Mirroring is a feature that allows users to mirror the display of their iOS or macOS device on a compatible TV or projector. This means that anything that is displayed on the user's device, including apps, games, and videos, can be mirrored on a larger screen.
To use AirPlay Mirroring, the user must have a compatible device, such as an iPhone, iPad, or Mac, and a TV or projector that supports AirPlay Mirroring. Once the devices are connected, the user can mirror their device's screen and use it as a second display.
Compatibility
AirPlay is compatible with a wide range of Apple devices, including iPhones, iPads, iPods, Macs, and Apple TV. To use AirPlay, the device must be running the latest version of iOS or macOS, and the AirPlay receiver must be compatible with AirPlay.
Conclusion
Apple's AirPlay technology is a powerful tool for streaming audio and video content wirelessly between compatible devices. With AirPlay Mirroring, users can even mirror their device's display on a larger screen, making it a great tool for presentations, gaming, and watching movies. As more and more devices become compatible with AirPlay, it is sure to become an even more popular streaming option in the years to come.