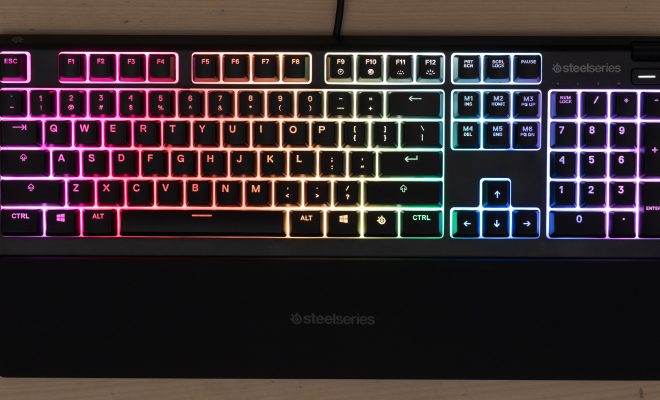 The Apex 3 is a budget-friendly gaming keyboard from SteelSeries that offers a variety of features for gamers who don't want to break the bank. In this review, we'll take a closer look at the Apex 3 and see if it's worth the investment.
Design and Build Quality
The Apex 3 features a full-sized layout with a plastic body and membrane switches. The design is sleek and minimalist, with a black colorway and white backlighting. The build quality is solid, with no noticeable flex or creaking.
Features
The Apex 3 comes with a variety of features that make it a great value for the price. It has customizable RGB backlighting, dedicated media controls, and a volume wheel. There are also six macro keys that can be programmed to perform specific functions or keystrokes.
One of the standout features of the Apex 3 is its IP32 water-resistant rating. This means that the keyboard is protected against accidental spills and splashes, which is a great feature for gamers who like to snack or drink while playing.
Performance
The Apex 3 uses membrane switches, which are not as responsive or tactile as mechanical switches. However, the switches on the Apex 3 are still comfortable to type on and provide a decent gaming experience. The anti-ghosting technology ensures that all keystrokes are registered, even during intense gaming sessions.
Conclusion
Overall, the SteelSeries Apex 3 is a solid budget-friendly gaming keyboard that offers a variety of features for its price point. While it may not have the same level of performance as more expensive mechanical keyboards, the Apex 3 is still a great choice for gamers who want a reliable and customizable keyboard that won't break the bank. The water-resistant feature is also a nice touch that sets it apart from other budget keyboards. If you're looking for an affordable gaming keyboard that won't disappoint, the Apex 3 is definitely worth considering.