Android Auto Wireless: Everything You Need to Know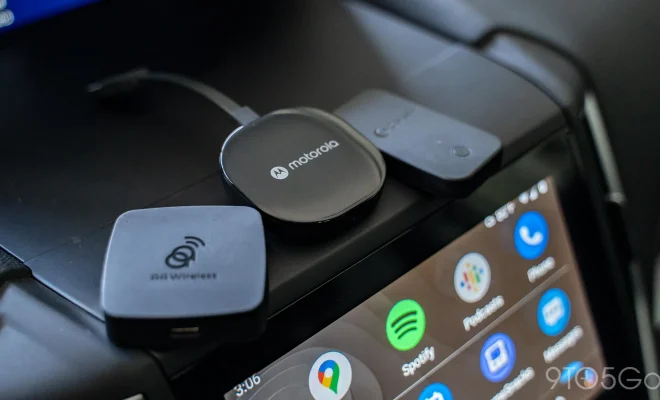 As technology continues to advance, car manufacturers are continuously striving to make our driving experience more convenient and safer. One of the latest innovative technologies to emerge in the automotive industry is Android Auto Wireless. This technology provides drivers with the ability to connect their Android devices to their car wirelessly, making hands-free phone calls, navigation, and music streaming possible.
Android Auto Wireless is an upgrade to the previous Android Auto system that required a USB cable to connect. With the new wireless version, drivers can connect their Android devices to their vehicles using Bluetooth and Wi-Fi. It's also possible to connect wirelessly through the car's built-in Wi-Fi if it's available.
The main advantage of Android Auto Wireless is that it eliminates the hassle of wires and cables, providing a smoother and more efficient way to connect your smartphone to your car. The technology is available in a growing number of car models and is compatible with most Android devices running Android 9.0 or higher.
To use Android Auto Wireless, drivers need to enable the wireless connectivity feature on their Android device, connect it to their car's Bluetooth or Wi-Fi network, and mount the device in a safe and convenient location in the car. Once connected, drivers can use the Android Auto app on their device to access features such as Google Maps, messaging, phone calls, music and podcast streaming, and voice commands. Drivers can also use the car's built-in steering wheel controls, touch screens, or voice commands to navigate through the Android Auto interface.
One notable feature of Android Auto Wireless is the Google Assistant, which provides drivers with hands-free access to many of the app's features. With the Google Assistant, drivers can control their music, get directions, send messages, and even make phone calls without having to take their hands off the wheel.
However, it's important to note that Android Auto Wireless is not currently available on all car models. Some vehicles may require a software upgrade or installation of a separate wireless module to enable the feature. Compatibility with specific Android devices can also vary depending on the manufacturer and model.
Overall, Android Auto Wireless is a great addition to the world of in-car infotainment. It provides drivers with a convenient and safe way to access their smartphone and stay connected while on the road. The technology is continuously evolving and becoming more widely available, making it easier for drivers to enjoy the benefits of Android Auto without having to worry about wires and cords.