An Insider's View into the Edtech Market for Virtual or Augmented Reality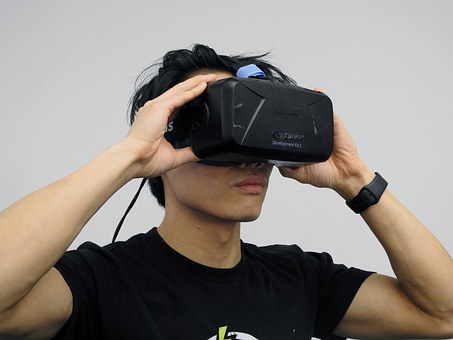 Reading from textbooks and filling out worksheets simply doesn't bring the material to life for most students. Teachers and students would both find the classroom curriculum more engaging if there was a better way to breathe life into old topics. Unfortunately, most schools lack the time and budget to send classes on more than a few field trips each year. With the invention of more virtual reality edtech, teachers may have more tricks up their sleeve to garner this much-needed enthusiasm for learning.
What are early childhood, K-12, and higher education institution's most pressing needs?
Virtual reality and augmented reality can be powerful tools in the classroom for any age group. Early childhood and K-12 teachers need lessons that pertain to their curriculum and bring it to life. For example, they may benefit from science experiments conducted through virtual reality or history tours. Educators for this age group need to find a way to demonstrate to their students why these lessons matter and what they mean.
Higher education can use virtual reality a little differently. Professors at this level are looking for technology that allows students to practice their skills. They might want students to identify parts of the body for anatomy or to work on their foreign language skills. The opportunities are almost endless, but practice is going to be essential to successful virtual reality implementation at the university level.
How can edtech meet these needs?
Edtech can easily meet the needs of all three areas of education. For the early childhood and K-12 years, edtech needs to focus on creating realistic content for each subject area. It should be guided and lifelike, but students should also have plenty of room to ask questions and explore. Virtual and augmented reality could be a great opportunity for children to pursue their interests.
While these elements will be helpful for everyone, higher education is bound to need a little more. Virtual reality should also give students a chance to practice their skills. Once they have learned the content, it must give a chance for everyone to attempt to use it in a "real-world" setting.
What are the 3 major players operating in this space?
Virtual reality has been developing for quite some time, so there is some major competition in this area. However, these are three of the major players that you may want to consider for more virtual or augmented reality in the classroom.
Star Chart: Teachers who want to bring astronomy lessons to life will need to use Star Chart. Using augmented reality, students can point their device at the night sky and use the app to identify what constellations they see. Alternatively, you can also scroll around the sky using just your fingers.
Google Translate: Did you know that Google Translate can do more than simple text translations? Users can hold up their phones to real-life objects and signs for a quick translation.
Unimersiv: Students of all ages will love the virtual reality experience of Unimersiv's program. They can watch educational virtual reality videos that take them right to the heart of history, space, or anatomy for a more comprehensive education.