AirPods Not Working? Here's How to Give Your Apple Earbuds a Factory Reset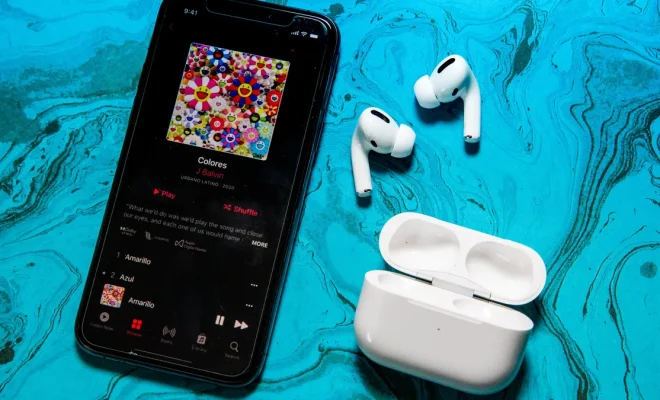 AirPods have been a revelation for people looking for a seamless audio experience and an improved technological experience. However, as with all electronics, AirPods can occasionally malfunction, leaving users frustrated with the audio quality and reduced functionality. Luckily, there is a way to give your Apple Earbuds a factory reset, and in this article, we'll show you how.
Firstly, it's essential to figure out what's wrong with your AirPods. Begin by ensuring that your AirPods are charged and that they have been paired with your device correctly. Check your phone's Bluetooth menu to check that your AirPods are connected. If your device isn't detecting your AirPods, it may be worth cleaning your AirPods' charging case and earbuds. Use a soft, dry cloth to remove any dirt, dust or grime build-up, and then try to connect to your devices again.
If cleaning doesn't do the trick, consider resetting your AirPods. Here's how you can perform a factory reset on an Apple AirPods:
Step 1 – Put your AirPods in their charging case: Open the lid and put both AirPods in the charging case.
Step 2 – Press and hold the button on the charging case: On the back of the charging case, there is a small button that you can press and hold. Keep this button held down until you see the LED light on your case blinking amber.
Step 3 – Reset your AirPods: Once the LED light is blinking amber, release the button, and then close the lid of your charging case.
Step 4 – Connect your AirPods: After resetting your AirPods, you'll need to connect them to your device. To do this, go to your device's settings, select Bluetooth, and connect to the device labeled 'AirPods.'
When you reset your AirPods, they will lose any customized settings you may have had. If you had used the Ear Tip Fit Test, you will need to do so again. Also, any customized EQ settings you had made will need to be set up again. These changes may not significantly impact your experience, but it's essential to be aware of the changes you have made and make the necessary adjustments.
In conclusion, resetting your AirPods is an effective way of resolving any connectivity issues you may have been experiencing with your earbuds. This process is straightforward, and it only takes a few steps to complete. In addition, it's worth noting that there are many other troubleshooting techniques available that can quickly solve any issues you may have been experiencing with your AirPods. With a little patience, you should have your AirPods functioning as good as new.