9 Things That Can Improve the Edtech Industry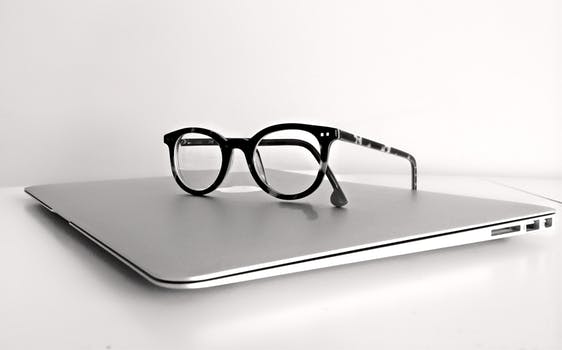 I have been writing about the good, the bad, and the ugly of edtech industry for over ten years. I still think the industry has the potential to transform education as we know it. However, I must also admit that during this time it has been inundated with a lot of low-quality companies that produce a lot of low-quality products. It is up to edtech companies, customers, and influencers to hold the industry accountable. So how do we do it? I have some ideas. Keep reading to find out what I think we should do to improve the edtech industry.
Mandate that all edtech products be validated
The edtech market is growing at a significant rate. According to multiple studies, "The global education technology (edtech) market will grow 17% per annum to $252bn by 2020." This is exciting news for the world of education and technology. It means we are rapidly moving students towards becoming global digital citizens. For edtech companies, it also means customers are making big investments in their products. However, for any edtech product to be accepted in this competitive marketplace, it must be validated. Customers want to know the product is effective before they purchase it. Therefore, edtech companies must creatively look for ways to achieve validation before it reaches the masses.
Focus on quality and not time
If you are interested in the EdTech market and have an idea, you need to know that it takes a significant amount of time to create a successful EdTech product. Even if you have a brilliant idea and an awesome developer, you will need to go through many steps before your product ever makes it into the classroom and is labeled a success. History tells us it takes time for an EdTech product to adapted and used in the classroom. This is because, in addition to the product itself, you must deal with school districts that require time to make financial decisions, as well as convince the buyer(s) that the product is worth the time it will take to learn and the overall cost.
According to Single Grain, "There's the long sales cycle that lasts 9-18 months, which can be frustrating if your business model hinges on selling to school districts or other massive entities that take a long time to make a decision." Therefore, those interested in the EdTech market should plan to invest a great amount of time and energy to make their product a success. Mandating that edtech companies do this will also improve the industry overall.
Pay attention to the history of education
For those in the EdTech world, it is crucial to understand both the history of education and the history of educational technology. Companies can learn from what failed in the past and what ideas continue to return in the field of education. By identifying which ideas are repeated over time (such as problem-solving skills), companies can develop technology that is not simply a "hit" in today's classroom; they can also develop products that will prove to be long-lasting and impactful.
As Winston Churchill famously said, "Those that fail to learn from history, are doomed to repeat it." In the case of educational technology, developers and investors need to look no further than the implosion of the "edutainment" industry. What was once a booming market suffered incredible losses as the market became inundated and the quality weakened. EdTech companies should take heed of the following ideas to avoid repeating these same mistakes:
Edtech companies need to do a better job with their pricing strategy

While your company goals may include improving student performance and providing quality services, your edtech startup still needs to turn a profit. Every startup gains funding and expects for a certain amount of income to keep their heads afloat until their product gains notoriety. However, choosing a pricing model can be tricky. And, the wrong choice can kill your chance at success in the edtech market.
Regardless of the type of edtech product your company makes, you need to consider who you're selling to and what you're offering. Pricing your product low will allow for extreme user growth, but may make profitability scarce. Offering a free trial is a more stable choice for gaining users. Similarly, pricing too far above your competition will make sales hard to come by. In order for the edtech industry to improve, companies have to improve their pricing strategy
Edtech companies should hire educators
With the rise of new edtech companies, the competition to succeed in the industry grows each year. In 2016, the industry raised over 1 billion dollars. Staying ahead of the game and focusing on ways to outperform the competition is necessary for startups to stay alive. However, many companies are ignoring a valuable resource which they need for continued success. What is this untapped reservoir?
The answer you might not expect is teachers. Edtech companies often focus on technology development, testing, and integration. However, a significant number of them are doing so without the input of education professionals. What do traditional educators have to offer edtech companies? In short, a lot. Here are the most significant reasons edtech companies need to employ teachers.
Develop products with neuroscience in mind
Technology has changed not only the way children learn, but it has also increased their capacity for learning, especially when it comes to visual learning. Digital learning, which is based largely on a combination of stimuli, is changing how the human brain works. Still, in its infancy, the field of neuroscience has created a new understanding of how the brain works, learns and even controls the body. The neural networks within the brain are far denser than originally thought, and the implications for learning are huge. As a result, savvy edtech companies must develop learning products aligned to neuroscience.
Make sure you understand the market
Most startups only focus on one part of their expected client base, the students. However, to succeed in edtech, it's necessary to have insight into the motivations of teachers, students, and policymakers. Employing education professionals is a good way to overcome this fatal lack of knowledge. Hiring teachers or former administrators is a great way to gain insider information on your potential clients. Employing educators can lead to more intuitive product development, better sales pitches, and overall growth.
Have realistic expectations
Another common mistake for edtech startups is the expectation of immediate profits. In reality, it can take upwards of five years to perfect your product offering and another 10 to 15 years to turn a profit. It's important to understand that even though your product might be helpful and innovative, it may not immediately catch on. Many companies like Edmodo have had a widespread application without turning a profit. Meanwhile, experienced entrepreneurs even have a hard time getting a foothold in education technology. Big Universe is a practical example of how you can turn a profit with the right approach and realistic expectations.
Leverage customer feedback
Every startup offers its first product for free to gain feedback and make adjustments. However, a common mistake is projecting future profitability from this initial test. While free product reviews can help development, those same users rarely buy into the next phase. Edtech companies need to wait to make predictions until they have released a product for cost. The customers who buy your first real try will still be skeptical and helpful for development, but they will also be a more realistic gauge of future interest.
Did we miss any?