8 Ways That Digital Age Teachers Win Over Their Students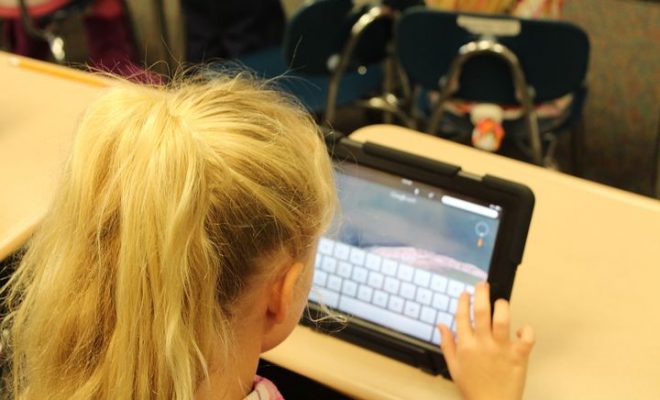 Education is a collaborative process, as it takes many stakeholders working in unison to help students succeed academically. Students themselves are at the center of this collaborative team, as teachers know all so well. So, if you are a teacher struggling to increase student engagement, how do you fix this issue? In this article, we will discuss 8 ways that digital age teachers win over their students.
Digital age teachers listen to their students. Listening to student feedback helps teachers figure out what technology is working and what is not. Digital age teachers learn to listen to the students' feedback so that they can adapt the classroom and the technology to meet their needs.
Digital age teachers are student-centered. Technology means that students are in the driver's seat in the classroom. Digital age teachers who are successfully implementing technology are willing to take a backseat to the students' direction, and support students in whatever ways they can.
Digital age teachers use edtech to increase student engagement. When students get to use technology, they're automatically more engaged. Kids love technology and incorporating it into lessons gets students excited about learning. Digital age teachers use edtech to boost student engagement without requiring them to do a lot of extra work.
Digital age teachers care. Any good teacher – especially those successfully integrating edtech into their classrooms – cares for their students. They want what's best for them, and they're willing to use any strategy or resource to help their students reach their true
Digital age teachers find relevant and engaging digital content for their students. Digital age educators find digital content and educational technology that is relevant and engaging. Rather than using the same materials year after year, these educators seek the most relevant materials to engage their students in the learning process.
Digital age teachers dream big. Digital age teachers are not satisfied with the norm or average. They dream big, always looking for ways to shock and amaze. Whether that's organizing their school district's first hackathon or arranging for their students to interview the President of the United States via Skype. In doing this, they model to their students that anything is possible if you work hard towards your goals.
Digital age teachers are patient. Not every student learns at the same rate as others, so in the teaching profession patience is key. If you don't have patience, you cannot be an effective teacher. Digital age teachers, like their predecessors, have patience down to a science. This is impressive, as the digital revolution has made everyone so obsessed with time, and accustomed to getting things done quickly.
Digital age teachers have more fun. Digital age teachers make learning fun. There are tons of educational games and apps that get students excited and turn learning into a game instead of a chore.
Did we miss anything?
Click here to see all of the posts in our digital age teacher series.