8 Things to Consider When Buying a Tablet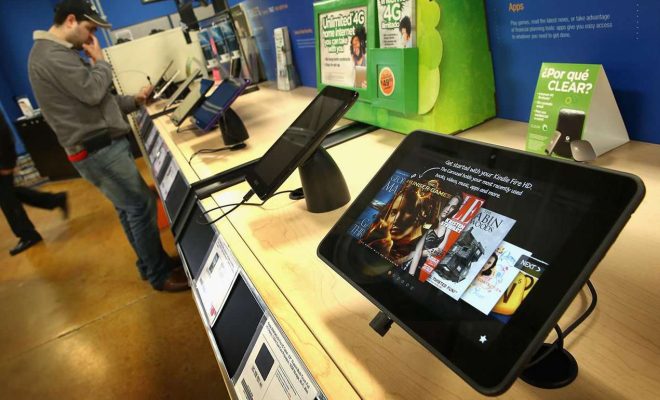 Tablets are now ubiquitous, with many people opting for them as opposed to conventional laptops, owing to their portability, convenience, and flexibility. There are numerous tablets to choose from, with a wide range of features and specifications. However, before making a purchase, there are several things to consider, particularly if you are new to the tablet game or are upgrading from an older model. Below are the top 8 things to consider when buying a tablet.
1. Operating system
The operating system (OS) is the most crucial aspect to consider when purchasing a tablet. There are three primary operating systems; iOS, Android, and Windows. iOS is exclusive to Apple devices, while Android is used by several manufacturers. Windows, on the other hand, is used mainly for business-oriented devices. Determining which OS to go for is dependent on your personal preferences, budget, and planned usage.
2. Battery Life
The battery life of the tablet is critical, particularly if you intend to use it for extended periods away from a charger. Tablets with a long battery life are ideal for people who travel frequently or work on the go. High-end devices tend to have better battery life than mid-range or low-end tablets.
3. Screen Size
Tablet screen sizes range from 7-inch to 12+ inches, with varying resolutions. If you plan on using the tablet for gaming or media consumption, a larger screen with a higher resolution is ideal. Smaller devices are best suited for everyday use or as a backup device.
4. Performance
The performance of a tablet is directly related to its processing power, RAM, and storage space. Purchasing a tablet with these specs that match your planned usage ensures that the device runs smoothly and can handle multiple apps running simultaneously.
5. Price
Tablets are available in numerous price ranges, with some high-end models costing significantly more than others. Budget constraints, therefore, determine which device is most suited for you. Mid-range models tend to offer value for the money compared to their high-end counterparts.
6. Connectivity
Tablets come with various connectivity options, including Bluetooth, Wi-Fi, and 4G/LTE/5G. Choosing a tablet with these features ensures that you stay connected to the internet, transfer files, and connect to other devices without hassle.
7. Camera
The camera on the tablet is an essential feature, particularly for people who enjoy taking photos and videos. The quality of the camera is dependent on the tablet model and price range, with high-end devices offering better quality than mid-range and low-end models.
8. Accessories
There are numerous accessories that can be added to tablets, including cases, keyboards, stylus pens, and screen protectors. These accessories can enhance the device's functionality, convenience, and user experience. It is important to consider whether the tablet you choose supports these accessories and at what cost.
In conclusion, purchasing a tablet can be a daunting experience, but taking the time to consider your options ensures that you get the device that meets your needs and budget. By considering the factors outlined above, you are better equipped to make an informed buying decision.