8 Must Have Gamification Apps, Tools, and Resources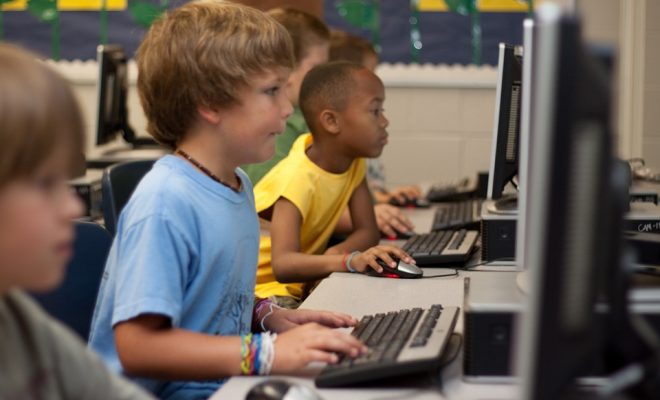 Student engagement is tricky, but it's also vitally important. When students are engaged in a lesson, they pay attention, ask questions, actively participate, and ultimately learn more.
But how can you increase student engagement in your classroom? How can you get young people to find grammar or science fascinating?
You can start by trying these 8 must have gamification apps, tools, and resources with your students.
Socrative features a game called "Space Race," which involves students racing spaceships across the screen by answering questions correctly. Students can compete individually or in groups, and you have the option to customize the spaceship icons.
As catchy music plays, multiple choice questions appear on the teacher's screen, and students must answer quickly and accurately on their own devices. The leaderboard is updated onscreen after each question, and students get shout-outs for a big score increase or impressive answer streaks.
In order to complete missions, students must answer questions successfully. You can choose from a bank of over 20,000 questions or create your own. When students perform well, they earn currency that can be used to customize their avatars in the game.
Classcraft is a fantasy-based game in which students can be warriors, mages, or healers. They form teams, and points are earned or lost based on classroom behavior and performance. You can also gamify existing curriculum, with students "fighting battles" against your questions.
Goose Chase allows you to create digital scavenger hunts for your students. Activities can include taking pictures and creating videos, or they can be text-based, like finding answers to questions online, solving riddles, or completing puzzles.
Have your students interact, collaborate on projects, and share portfolios with their peers in a game world related to the content you're teaching. While you can build your own Minecraft world, there are pre-built worlds and lessons already available on the app.
Find or build digital puzzles, games, and ciphers designed to promote critical thinking. One game, for example, requires elementary students to correctly solve riddles and puzzles to "catch the bus" on time.
Quizizz is similar to Kahoot!, but students can compete at their own pace. Fun avatars and memes make up for the lack of fast-paced competitiveness. You can play a live game or assign it as an engaging homework assignment.
Try these gamification apps, tools, and resources to get your entire class engaged and learning!