6 Must Have Apps, Tools, and Resources for Gifted Children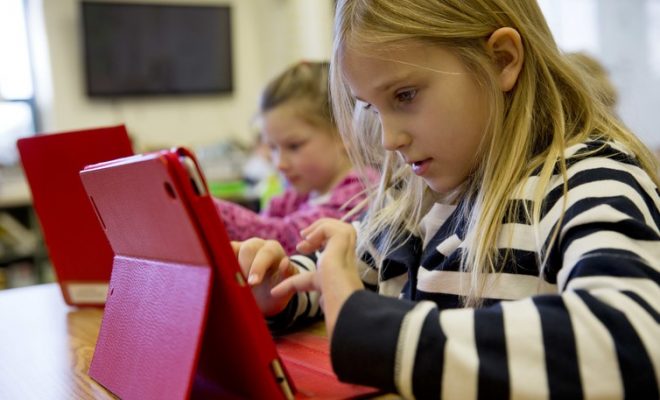 When you have 25 students in your classroom, it's challenging to differentiate instruction for varying ability levels.
As you work to help struggling students catch up, your gifted students may be twiddling their thumbs, having long ago completed the "easy" assignment. It's important to continue challenging these gifted students. Otherwise, they may become disengaged and fail to reach their fullest potential.
These 6 must have apps, tools, and resources for gifted children can help you keep your brightest students engaged and challenged—without using too much of your limited time.
Tynker is a colorful, engaging learning system that teaches children to code. Students learn by reading and watching instructional videos, then begin experimenting with visual blocks.
Eventually, kids progress to learning JavaScript and Python. They can code robots, build apps and games, and design projects.
NewsELA can adapt to any ability level, which makes it perfect for differentiating instruction for your gifted learners.
The site houses news articles that are adapted to five different reading levels. If some of your students are more advanced than others, you can simply assign them a more challenging version of the same article.
You're likely familiar with Minecraft, the virtual sandbox that allows users to craft entire worlds block by block.
The Education Edition boasts additional features like portfolios, the ability to link to outside resources using "tour guides," and the capacity for an entire classroom to collaborate on building a world together.
NoRedInk is a platform for personalized grammar instruction, so this one's for you, English teachers!
Questions are based on student interests, inserting students' favorite celebrities or activities into sample sentences. More importantly, the lessons are adaptive, automatically differentiating instruction based on student skill level.
Education Genius is a collaborative annotation platform. Whether your text is a piece of literature, a scientific article, or a primary source historical document, you can upload it to the platform and allow your students to annotate line-by-line.
As students make contributions, they earn "Genius" IQ points.
One way to keep your gifted students engaged is to encourage them to explore topics on a deeper level, which can certainly be achieved with The Minds of Modern Mathematics.
It's an interactive journey through the history of mathematics and how it has influenced science, music, art, architecture, culture, and more.
Each of these tools, apps, and resources can help you differentiate instruction for your gifted students to keep them engaged, learning, and growing.