6 Best Vitamins and Supplements for Joint Health: A Comprehensive Guide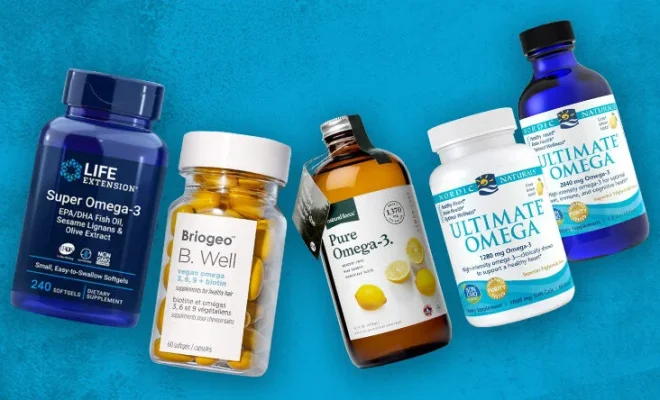 Introduction
Joint health is essential for maintaining mobility and overall well-being. The good news is that there are many vitamins and supplements that can help promote healthy joints. In this article, we will discuss the 6 best vitamins and supplements for joint health, according to a post on CNET's Health section.
1. Glucosamine
Glucosamine is a natural compound found in the body's cartilage, which helps protect your joints. It is often taken as a supplement, usually in the form of glucosamine sulfate, to support joint health. Glucosamine is believed to help relieve pain, reduce inflammation, and improve joint flexibility.
2. Chondroitin
Chondroitin sulfate is another natural component found in cartilage, playing a crucial role in its elasticity. When taken as a supplement, chondroitin has been shown to slow down cartilage breakdown and promote repair. It may also help with reducing joint pain associated with osteoarthritis.
3. MSM (Methylsulfonylmethane)
MSM is an organic sulfur compound that can be found in certain foods like vegetables, fruits, and whole grains. As a supplement, MSM supports the formation of collagen – an essential protein for maintaining healthy joints and connective tissue. Additionally, MSM has anti-inflammatory properties that may help reduce joint pain and swelling.
4. Omega-3 Fatty Acids
Omega-3 fatty acids are known for their numerous health benefits, including supporting joint health. These fatty acids have powerful anti-inflammatory effects that can reduce joint swelling and pain. Fish oil supplements are the most common source of omega-3s; however, vegetarian options like flaxseed oil or algae-based supplements are also available.
5. Vitamin D
Vitamin D is necessary for maintaining strong bones as it helps your body absorb calcium. It also benefits joint health by supporting a proper immune response and reducing inflammation in the body. You can obtain vitamin D through sunlight exposure, certain foods like fatty fish and fortified dairy products, or supplements.
6. Turmeric (Curcumin)
Turmeric is a popular spice containing the active ingredient curcumin, which is known for its potent anti-inflammatory properties. Studies have shown that curcumin may help alleviate joint pain and improve joint function in individuals with osteoarthritis. It can be taken as a supplement or incorporated into your diet in dishes like curry.
Conclusion
In conclusion, these six vitamins and supplements – glucosamine, chondroitin, MSM, omega-3 fatty acids, vitamin D, and turmeric – can all work together to help maintain joint health and reduce discomfort associated with joint problems. However, it's important to consult with your healthcare provider before starting any new supplement regimen to ensure its safety and effectiveness for your specific situation. Remember that maintaining an overall healthy lifestyle with balanced nutrition, regular exercise, and proper rest is equally crucial for optimal joint well-being.