5 Ways Windows 7 Beats Windows Vista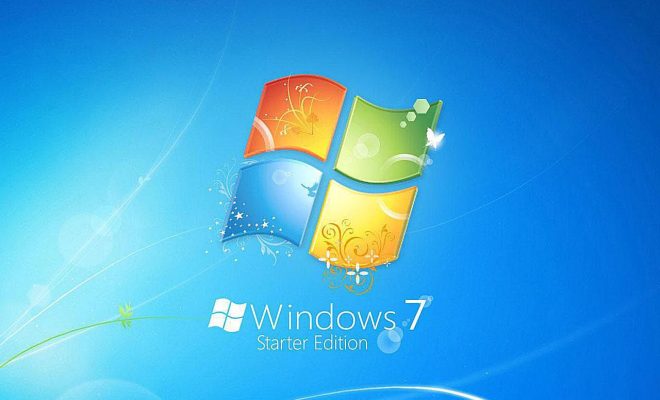 Windows 7 was the successor to Windows Vista and was launched in 2009. Windows Vista was released in 2006, and it faced a lot of criticism from users for its slow performance, frequent crashes, and compatibility issues with hardware and software applications. With many new features and improvements, Windows 7 proved to be a better operating system than its predecessor.
Here are the top 5 ways Windows 7 beats Windows Vista:

1. Performance

One of the significant improvements Windows 7 brought over Vista was its better performance. Windows 7 runs faster and more smoothly than Vista, which was known for its slow performance. Microsoft did a lot of work to optimize the performance of Windows 7, and it shows. Boot times are faster, applications launch quickly, and the OS runs more efficiently.

2. Compatibility
Windows 7 has better compatibility with hardware and software applications than Vista. Vista had a lot of compatibility issues with older hardware and software applications making it hard for users to upgrade their systems. Windows 7, on the other hand, is designed with better compatibility and is capable of running most of the software and hardware applications that were compatible with Vista. Additionally, it introduced a compatibility mode feature which allows users to run legacy applications.

3. User Interface

Windows 7 introduced significant improvements to the user interface compared to Vista. The taskbar was redesigned to make it more intuitive, and the thumbnail previews feature was added. This allows users to see a preview of an application just by hovering over the icon in the taskbar. The Start menu was also enhanced to include jump lists, which gives quick access to frequently used files, and recent applications.

4. Security
Windows 7 comes with better built-in security features than Vista. It includes a user account control (UAC) feature that allows users to control which applications can run on their systems. It also includes improved encryption capabilities and built-in support for biometric devices, such as fingerprint readers.

5. Networking
Windows 7 has improved networking capabilities over Vista. The homegroup feature was introduced, which allows users to share files and printers with other users in their home network. It is easier to set up and configure networking in Windows 7 compared to Vista. Additionally, Windows 7 also includes Remote Desktop Connection, which allows users to remotely access their PC from another location.
In conclusion, Windows 7 is a significant improvement over Vista. Windows 7's better performance, compatibility, user interface, security, and networking capabilities make it a better choice for users looking for a stable, reliable, and user-friendly operating system.