5 Must-Have Google Docs Add-Ons for Teachers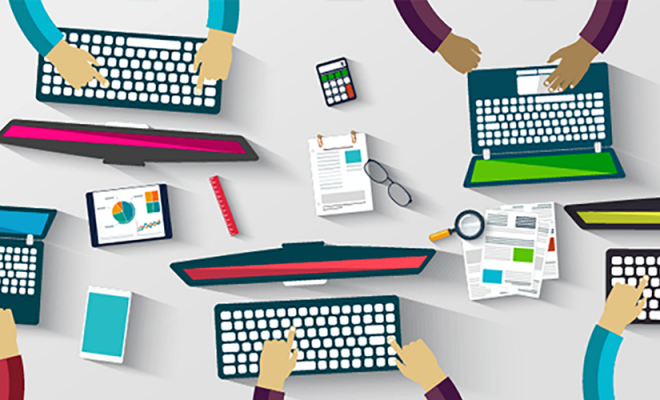 Teachers have a long list of documents they need to create on a daily basis. Whether today involves math worksheets or geography lessons, you need the right tools to simplify your lesson planning. Fortunately, Google Docs has plenty of add-ons that integrate into the platform to allow you more flexibility. These third-party programs are perfect for improving the functioning and performance of your Google Docs space.
Which ones are going to be ideal for you to download? Here are the top five add-ons you should download right away.
EquatIO
Do you often need to make worksheets with higher level math? Finding all of the symbols and creative coding tools necessary to write equations is time-consuming. With EquatIO, you can insert equations and graphs right into worksheets and quizzes. The program can translate handwriting or speech into text, making it easier for you to generate quizzes and tests.
EasyBib Bibliography Creator
Showing students that it is important to give credit to another author for their work is essential. However, you don't have to simply drop in a tagline that points to your source. Reinforce how your students should be creating a bibliography using the EasyBib Bibliography Creator. It can automatically cite your sources in MLA, APA, and thousands of other styles. This may even be a tool you share with your students so their bibliographies will be flawless every time.
Kaizena
Leaving feedback on a batch of essays for your students is important if you want to help them grow as writers. At the end of a long school day, you may not feel like typing out a wordy response for each child in your class. Kaizena allows you to record your feedback so all you have to do is talk. It also forces students to think further about the ideas you present instead of simply going along with your written suggestions.
Lucidchart Diagrams
Prevent your Google documents from becoming stale and boring. Students love to have their lessons broken down into more manageable chunks. Diagrams, flowcharts, mind maps, and other visual representations are great ways to give students some food for thought. These images were difficult to create in other programs, but Lucidchart Diagrams makes it easier than ever to add a chart to your Google document. Your students will be able to follow your train of thought with this add-on.
Mapping Sheets
Do you want a real way to help your history lesson come to life? Mapping Sheets is an excellent way to get your students studying the locations of your recent lesson. You can plot your own data onto a map with just a few clicks of the mouse. This makes it easy to label the locations of an important war, mark off the addresses of students in your class, or highlight different community resources around town. Understanding geography is a key aspect of learning, and now students can access that information more easily than ever before.