20 of the Best Apps for Kids in the 11th Grade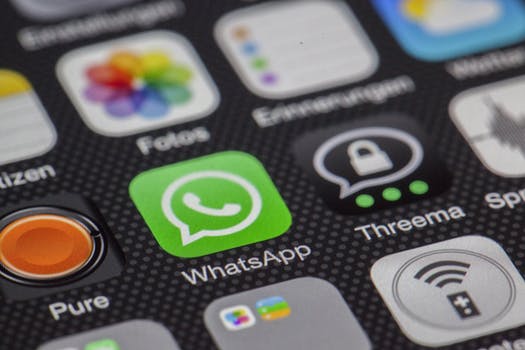 At last count, there were over 80,000 educational apps available to teachers. There are apps for everything: literacy, STEM, productivity, audiovisual, etc. There are apps which improve accessibility for students with different learning challenges, i.e. text to voice, voice to text, etc.
While many of these may be a dream come true for educators, the dizzying array of choices is also a nightmare. Teachers just don't have time to filter through thousands of apps to find the one that works best for the needs of their students. To help, we started to create curated lists of the best apps in a variety of education related categories. In this installment, we will present the best apps for kids in the 11th grade.
In addition to having a bibliography app, high school students should also make use of this website and its app for checking papers for grammar errors and sentence issues. The app extension can work even to ensure student's social media posts are grammatically correct.
To further learning and make subjects easier to understand, the extensive collection of instructional videos from Khan Academy is a must-have app. Students can search up the topics they are struggling with and watch free videos and respond to Common Core aligned questions.
With over 20 million users this app brings the universe a little closer. Students can learn about constellations by aiming their phones at the night sky. There are additional features that allow students to interact with facts about planets and space discovery.
While conventional Google Translate may not sound like a VR app, its new camera feature students can translate 30 languages by aiming their camera at a text. Students can watch in real time as the text is translated. This additional feature is great for language student
Physics can be a daunting subject, but the new way of approaching it makes physics more of a hands-on subject that gets students to engage in problem-solving actively. SimplePhysics provides games and puzzles that test the limits of students' critical thinking skills.
A perfect app for any grade, this app saves students and teachers the money of having to buy individual graphing calculators.
With over 1,400 formulas and equations, this referential app helps students work on not only math problems but also physics and chemistry projects.
Teenagers will love the SAT Word Slam app because it uses teenage humor and pop culture references to teach vocabulary. Utilizing "teach me" and "test me," this app allows students to learn definitions, test their knowledge, and track their progress.
Based on the science of neuroplasticity, though facing some bad press, Lumosity is one of the most highly recommended apps for working out the brain and is currently used by 85 million people. Since challenges and rewards improve memory, this app is excellent for training the brain and working out one's memory.
Build stunning visual slide decks that evoke emotion and do it quicker than hunting the wide web for templates and pictures.
Bring imagination to life with easy to use computer-automated design. Thinking and designing in 3D has never been easier.
Studying the cell became easier with this 3-D cell app. Students can view the cell structures and dynamics for plants, animals, and bacteria.
Awe inspiring simulations deliver superb science content.
With numerous questions that emulate SAT Math questions, students can practice for this major test during free time they have in their math class.
No cost, online calculator for graphing.
Challenging math instruction.
This app includes 10 interactive experiments and video segments to help students study our universe.
Perfect for expanding upon concepts learned in class or research for projects, this NASA app helps students explore our universe even more.
This app is a great way to get students involved in biology and ecology at home with interactive homework assignments.
Students studying for the SAT, chemistry, or physics can get extra help and explanations with this app.
Did we miss any? If so, list them in the comments section below.