5 Best Free Online Database Creators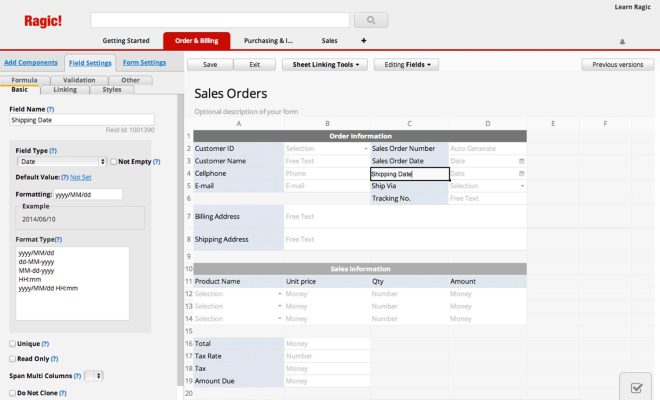 As businesses and organizations continue to proliferate, the need for efficient and reliable data management solutions becomes increasingly important. In the era of cloud computing and big data, online database creators have proven to be indispensable tools for collecting, storing, and analyzing data. Here are five of the best free online database creators to consider:
1. Airtable
Airtable is a robust online database creator that combines the best features of spreadsheets and databases. With drag-and-drop functionality, you can easily manage and organize data. As a cloud-based solution, Airtable is easy to access from anywhere with an internet connection. You can also collaborate with team members in real-time, making collaboration a breeze.
2. Zoho Creator
Zoho Creator is a low-code online database creator that allows users to build customized applications without the need for programming knowledge. It has a user-friendly interface that simplifies the design process, allowing you to create and manage workflows, forms, and charts with ease. Zoho Creator also offers over 50 pre-built applications to choose from, making it a versatile choice for building custom solutions.
3. Knack
Knack is a powerful and flexible online database creator that caters to businesses of all sizes. It offers a range of features like payment processing, customer portals, and inventory management, making it a suitable choice for e-commerce businesses. Knack also offers customizable templates for common business scenarios, such as CRM, event management, and project management.
4. Ninox
Ninox is an all-in-one online database creator that puts the power of building a database in your hands. With a drag-and-drop interface, you can quickly build custom tables and forms to fit your specific needs. Ninox also offers sophisticated functionality, such as conditional logic, integration with third-party apps, and automation tools.
5. Caspio
Caspio is a versatile online database creator that allows users to build custom applications using a drag-and-drop interface. It offers a range of features, such as application-building tools, report generators, and custom workflows, that make it an ideal choice for businesses looking to streamline their data management processes. Caspio also offers pre-built templates for common business scenarios like project management, event management, and customer portals.
In conclusion, online database creators are powerful tools for managing data, handling workflow processes, and improving efficiency. With platforms like Airtable, Zoho Creator, Knack, Ninox, and Caspio, creating custom applications has never been easier. Make the most out of your data management by considering these free online database creators for your business needs.