3 Reasons Why India Will Be A Leader in the EdTech Industry in the 21st Century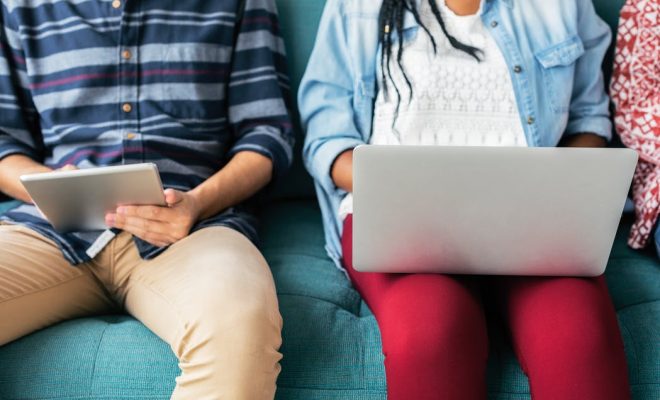 According to a joint report by KPMG and Google, the online education industry is expected to grow at a healthy rate of 8 times to become a $1.96B industry by 2021. Five categories of education in India have been cited as the ones with great potential for considerable online adoption. These include primary and secondary supplemental education, test preparation, reskilling and online certification, higher education, and language and casual learning.
The important question here is – what's driving the considerable growth of education technology in India? Well, the following are the 3 key reasons why India will be a leader in EdTech in the 21st century:
E-learning Boost via the Digital India Initiative
With an aim to transform the country into a digitally empowered society, the Indian government launched The Digital India Initiative. This was a huge move that had a substantial impact on the country's technology industry, bringing a wave of revolution in every aspect. The education sector is one of the sectors that are benefiting from this initiative.
To boost e-education, all schools and universities are set to be connected with broadband and free Wi-Fi.  Also to be put in place is a Digital Literacy Program, as well as the development of pilot Massive Online Open Courses. Once the goals of the Digital India Initiative are realized, India will certainly be ahead in the EdTech game.
Vast User Base of Mobile Device Use
There are more than 850 million mobile phone subscribers in India. According to a report by the Internet and Mobile Association of India (IAMAI), mobile internet is largely used by youngsters. With an increase rate of over 10M users a month, there's no doubt that mobile devices are the classrooms of tomorrow. Current user base for e-learning predominantly consists of school students and working professionals.
Not only are Indians realizing the potential for mobile learning, but major technology and publishing companies are also increasingly becoming aware of the potential of the education services delivered through mobile services. So, it's only a matter of time and there will be a gold rush into the Indian mobile education market that will put the country at the top as far as EdTech is concerned.
Low Cost Alternative to Offline Learning
Even though the average tuition for online courses varies from one program to another, it's clear like night and day that online courses are much cheaper compared to the ones offered in classroom settings. Online skill enhancement courses are estimated to be about 53% cheaper compared to offline alternatives. Larger student base and lower infrastructure cost help leverage on the economies of scale, thus the reduced costs via the online channel.
It's apparent that the EdTech industry in India is one of the blooming sectors with a lot to offer to stakeholders. There's no doubt that edtech will undergo an evolution and set the stage for the momentous growth that will be witnessed in the forthcoming years not just in India, but all around the world.