28 of the Best Apps for Kids in Kindergarten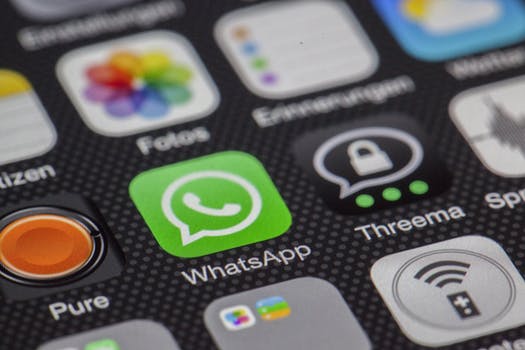 At last count, there were over 80,000 educational apps available to teachers. There are apps for everything: literacy, STEM, productivity, audiovisual, etc. There are apps which improve accessibility for students with different learning challenges, i.e. text to voice, voice to text, etc.
While many of these may be a dream come true for educators, the dizzying array of choices is also a nightmare. Teachers just don't have time to filter through thousands of apps to find the one that works best for the needs of their students. To help, we started to create curated lists of the best apps in a variety of education related categories. In this installment, we will present the best apps for kids in kindergarten.
For young students or students on the autism spectrum, learning to decipher emotions is difficult. Discovering Emotions with Zeely helps users learn to read facial expressions and recognize feelings. Cute cartoon characters make this app perfect for young learners. 
Another great app for younger students who need help with social skills. Social Adventures has a wide variety of games and activities to help students learn social skills. Though an adult is needed to guide students through the app, Social Adventures is a useful tool for children who need social skills interventions.
This online educational tool is helpful in the classroom because it does a little bit of everything – definitions, pronunciations, synonyms, antonyms, rhyming words, and more. It also gives examples of the word in different contexts.
Phonics isn't just for Pre-K. Phonics Genius is geared towards early elementary students and helps them learn letter sounds and blends. Unlike most other phonics apps, Phonics Genius goes beyond the most basic letter sounds to teach fluency.
Become better at math, with individualized learning, targeted lesson support.
Resources for the math classroom that can help enhance instruction.
Individualized, step-by-step math coaching challenges and adapts.
NoodleWords is a creative app that uses visuals to help students learn words. For example, the word "grow" shows the word "grow" sprout and rise like a tree. It is an engaging tool for children struggling with word comprehension.
Bob Books are designed for beginning readers or children in preschool or kindergarten. Using a combination of games and stories, children will learn to read simple words and form sentences. The games have four distinct levels that increase in difficulty as your child understands new literacy skills.
In Number Neighborhood, kids drive, fly, and sail to nine different locations, each featuring cute, quirky games that teach early math skills. At the marina, for example, kids feed the correct number of cabbages to whales using a slingshot. At the playground, they balance animals on the see-saw with equal sums.
Phonics Tic-Tac-Toe is an excellent choice for beginning readers. Using phonetic concepts, children play a game of tic-tac-toe by answering questions relating to letter sounds and syllables. Children enjoy the game because it can be played with someone else.
Teachers and parents have used the Bob Books series for decades to teach children to read. Now, these books have been converted to interactive apps with different difficulty levels. Bob Books aim to teach reading skills using phonemic awareness.
This beginning reader app introduces children to the alphabet and a variety of vocabulary words using playful monster games. Also, the app features animated monster videos that explain the meaning of each word.
Another great app for young students with dyslexia, Reading Intro by Oz Phonics helps kids learn to recognize letter sounds. The tasks are fun and simple enough for kids to play on their own.
Dyslexia Quest is an app that looks and feels like a game, but is designed to help dyslexic kids and teens work on memory skills, phonics, and sequencing—all skills that dyslexic students typically struggle with. 
For younger students with dyslexia, working with phonics is especially important. Sound Literacy is a fun app with game-like activities designed to help students learn to recognize letter sounds.
Adaptive learning makes traditional math curriculum more useful.
This app simply makes math exciting.
Parents searching for an app to teach responsibility and goal-setting will find this one helpful. It leads children through a series of illustrated morning apps, and it also encourages children to set long-term goals by offering incentives or prizes. 
This app is a basic colored timer that works well for children and adults. It is customizable allowing you to use it for multiple family members and various routines.
Allows students to practice writing numbers and letters on a virtual chalkboard.
An addictive way for students to learn basic grammar skills.
This neat app records student's voice and writing.
This app helps students with communication issues to connect.
This app helps students who having problems decoding words.
Motivate future programmers with an adaptive sandbox.
This app teaches kids to create their own video games by coding.
This app teachers young kids to code. It is an excellent introduction to programming. 
Did we miss any? If so, list them in the comments section below.