27 of the Best Apps for Kids in the Ninth Grade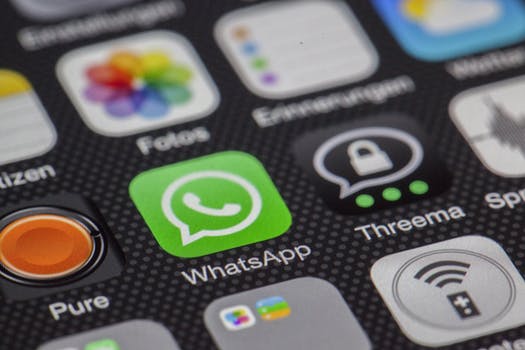 At last count, there were over 80,000 educational apps available to teachers. There are apps for everything: literacy, STEM, productivity, audiovisual, etc. There are apps which improve accessibility for students with different learning challenges, i.e. text to voice, voice to text, etc.
While many of these may be a dream come true for educators, the dizzying array of choices is also a nightmare. Teachers just don't have time to filter through thousands of apps to find the one that works best for the needs of their students. To help, we started to create curated lists of the best apps in a variety of education related categories. In this installment, we will present the best apps for kids age in the Ninth Grade.
With Google Docs, students can share and collaborate on documents. Color-coded icons show who is typing or editing what in real time. Google Hangouts facilitates small group discussions, and it's compatible with any device. Students can also create presentations together with Google Slides or collaboratively build diagrams using Google Drawings. 
Students can participate in group debates or build collaborative brainstorms on any complex topic. Subject maps and spider graphs can be saved and presented to the class or scored by the teacher.
Watch colored in creations come to life with Quiver. Though VR technology, 2D images become 3D and "walk " off the page. Ideal for younger students.
Art classes can now be supplemented with visits to some of the world's best art museums. Students can tour six art museums, interact with famous artworks and learn about the art, all thanks to the advancements of VR technology
The periodic table comes alive with the Periodic Table app from the Royal Society of Chemistry. You set what level you're at and the table will share relevant information about the different elements. Elementary my dear Sherlock, elementary. @RoySocChem
This app replaces a hardback math textbook. With over 30, 000 interactive questions, Mathspace covers the Common Core from grades 6-12, as well as other nationalities' math curriculums.
Created for Geometry classes, Apollonius allows students to create geometric constructions that they would have otherwise created with rulers and compasses.
Provides teachers with hands-on experiments for their students to conduct. 
If you are looking for a resource to teach middle schoolers to think critically about the news, this is a smart choice. It is a compilation of reputable news sources with added features including lesson plans, quizzes, comment boards, and videos.
Provides help for students conducting science experiments.
Working creatively as a group is difficult to manage. Trello makes this easy by providing a place where teammates can see their assignments, upload documents and pictures and ensure that everyone is on track.
Students create digital portfolios which can be easily shared with parents, along with your feedback, simplifying parent-teacher communication and giving students more ownership of their learning. A drawing and recording tool adds even more fun and authenticity.
Mind mapping makes learning easier because it mimics how the brain functions. Even better, students can collaborate on mapping projects.
The brain loves integration, but too much information can be overwhelming and easy to lose track of. Use this app to organize everything while collaborating with students and other educators.
Project Foundry is a popular learning tool that enables students to plan their own learning and track their progress. It also makes organizing student projects much easier for students and teachers. Schools also love that Project Foundry gives students the chance to build digital portfolios – a necessary skill in today's evolving technological culture.
Popular online community hosts authentic student writing.
This platform absolutely helps students become better writers.
Boundless site that helps young writers write, revise, think, and evolve.
Ensure that students submit original work and give feedback with this valuable tool.
Superb coding tool to that fuels girls' creativity.
Engaging, self-paced coding lessons for middle and high school students.
A paradise for kids who love the environment and nature. Has great images, videos, animals galore.
Awe inspiring simulations deliver superb science content.
Wonderful catalog of biodiversity with great classroom resources.
Modify science simulations to highlight phenomena.
Ultimate periodic table that comes with comprehensive tools and resources.
This comprehensive resource has guides, tools, and references to help students master any curriculum.
Did we miss any? If so, list them in the comments section below.