15 of the Best Math Apps for Elementary School Students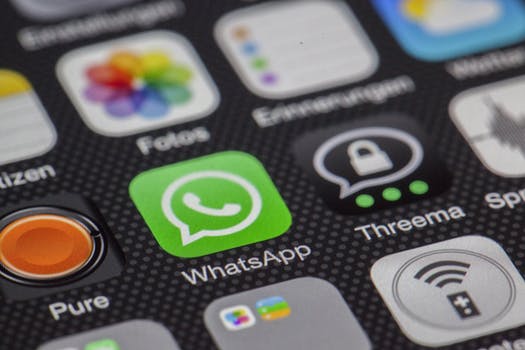 At last count, there were over 80,000 educational apps available to teachers. There are apps for everything: literacy, STEM, productivity, audiovisual, etc. There are apps which improve accessibility for students with different learning challenges, i.e. text to voice, voice to text, etc.
While many of these may be a dream come true for educators, the dizzying array of choices is also a nightmare. Teachers just don't have time to filter through thousands of apps to find the one that works best for the needs of their students. To help, we started to create curated lists of the best apps in a variety of education related categories. In this installment, we will present the best math apps for elementary school students.
Quick Math is a multi-app bundle, including individual apps focusing on mental arithmetic, times tables, fractions, and telling time. These apps are all timed, helping students to be quicker in solving math problems. 
Reminiscent of the popular app, Plants vs Zombies, Math vs Zombies allows students to fight virtual zombies from taking over the world by using simple math skills. This is a fun game that also helps students master elementary math skills. 
ABC Mouse is a wonderful tool not only for math teachers but all elementary school teachers. This educational app that covers all the basic core subjects from preschool to 2nd grade has won numerous awards for the way it helps to teach young students.
Featured by the New York Times, Jungle Time includes a multi-lingual talking clock and animal faces to help young children learn to tell time. It includes face clocks, digital clocks, even Roman numeral clocks.
Created for grades K-6, Motion Math helps students master some of Common Core's most challenging mathematical standards. There are many visual, adaptive games to help build math fluency, conceptual understanding, and love for math.
This app has a mystery story line to it; students are spies who need to defeat the evil Dr. Odd by completing different mathematical missions. Students can create their own spy avatar and many of the missions are timed.
For younger students, this app has a sense of Space Invaders to it. There is a "Story Mode" and a "Practice Mode" to choose from. Students learn, practice, and improve skills in multiplication, division, addition, and subtraction.
From ORIGO Education integrates print and digital resources to give teachers flexibility in how they teach K-6 math. SS 2.0 is loaded with additional practice, effective strategies, visual models, and teacher supports. Slatecast lets the teacher broadcast a resource onto the class whiteboard to emphasize or reteach a concept. Kathy Beach, a teacher in North Thurston Public Schools, says about State cast, "What a great way to practice facts and have everyone on the computer."
Boasting the largest database of educational exercises of its kind in the app store, this app is for grades 3-5. It's a comprehensive learning app, so it doesn't focus solely on math. There are grade-specific lessons ranging from Math to Language Arts. The lessons meet Common Core State Standards and include easy explanations. With more than 4,000,000 users, teachers and parents must have this fun and educational app.
Designed for grades 3-6, this app aims to improve users' general arithmetic skills. This app lets students practice math at their own level, featuring handwriting recognition software, the ability to create multiple personalized user profiles, and individualized feedback. *For children 3-7 years old, check out Quick Math Jr.
This collection of math-based games is perfect for younger students. Aligned with Common Core standards the games are separated by grade and topic. Students will enjoy learning while playing interesting games. The games test timetables, fractions, and other mathematical concepts. Combining education with easy to play games is what makes MathsPlayground ideal for young students.
Said to be "sizzling with excitement" by TeachersWithApps, Operation Math makes kids practice their basic math skills while accomplishing missions. With a 4.4-star rating, Operation Math will engage children aged 7+. According to The New York Times, it's so fun that even "adults may find Operation Math a great way to brush up their own skills".
Created for elementary grades, Chance Lab helps students explore probability. They can flip a virtual coin, spin a spinner, or roll a die any amount of times and examine the results in numerous formats.
With the slogan "Math can be fun!", Mathmateer has kids building rockets while solving math problems. According to teacher, Amanda Bindel, "The math content is rich, covering all four operations, money, time, even and odd numbers, and shapes on six levels, from beginner to genius". This arcade-style game is suggested for grades 3-6.
According to Debbie Gorrell, "Kids will be entranced by the world of Dozenopolis–the experience is so intriguing that it's downright addictive". Being taken "on a journey through a universe of numbers", users will learn core math concepts through puzzles while saving the world of Dozenopolis.
This 5-star app enables children to improve their mental math abilities. Designed to teach kids handy, rarely-taught math tips and tricks, it's a great tool to encourage students to solve problems in their head. For those who hate math, this must-have app teaches math skills in a new way.
Did we miss any? If so, list them in the comments section below.