10 Podcasts That Promote Reading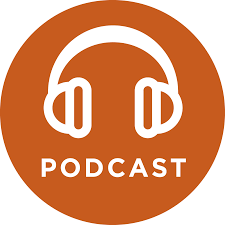 Just like listening to audiobooks through electronic devices, podcasts are becoming more and more popular. These iPod-based audio broadcasts encompass a wide variety of subjects, such as entrepreneurship, politics, history, to entertaining series on serial killers. These downloadable series can be subscribed to, so you automatically get the next installment. However, podcasts can be utilized in the classroom, especially to promote literacy.
Not all students enjoy reading, nor are all students visual learners. Using audiobooks in conjunction with hard copies has long been a practice in classrooms to engage all students. However, podcasts offer something more. For example, English teacher Michael Godsey used the popular podcast Serial in his classroom because "he was impressed by the critical thinking and engagement he saw from students. He also liked that students were having deep discussions about the stories with other adults who were listening to the same podcasts" (source).
By using podcasts in conjunction with their transcripts, or by finding engaging podcasts that discuss books benefit students' different learning styles. Podcasts bring together reading, writing, analysis, listening, language and many other ELA Common Core Standards (source). Here is a list of 10 podcasts that promote reading.
Serial
This very popular two-season podcast is about real murder mysteries. The podcast unfolds the story week by week and makes it suspenseful. You can purchase Michael Godsey's unit plan he created specifically to teach Serial in English classes. According to Godsey, "What's terrific about studying Serial is that it engages students in a contemporary story which is actually more conducive to teaching the standards than a classic novel. Students get to practice their reading, listening and problem-solving skills by seeking out primary sources (such as maps, voice recordings, letters and other multimedia resources). This is a great unit for project-based learning (PBL)." He has also aligned his unit plan with ELA Common Core Standards.
Reading Without Walls
American Born Chinese author, Gene Luen Yang, is a National Ambassador for Young People's Literature. Yang's mission is to get children to read books with someone on the cover that doesn't look like them, topics that children find intimidating, and formats that they've never tried. In his video podcasts, he interviews authors of children's and young adult books to get students interested in reading them.
Children's Fun Storytime
This audio podcast does dramatic readings of children classic stories, such as The Little Engine that Could, Alice in Wonderland, and different fairy tales written by the Grimm brothers. This is the perfect broadcast for elementary school children to listen to while following along with their own copy of the book.
Poem of the Day
When you are teaching poetry to your students, Poem of the Day is the perfect audio podcast. It has professional readings of classical poems.
Bookwink
To get students grades 3-8 interested in new books, use this video podcast. Former librarian Sonja Cole discusses books that she likes as well as read-alouds for that specific book.
ESL
If you are an English as Second Language teacher, the ESL website has a weekly podcast that includes everyday topics to help those learning English.
Classic Poetry Aloud Index
This poetry podcast has over 300 poems by 80 poets. You can use the website to search by poet or theme for the perfect poem to teach your class. Print out the poem for students to follow along while they listen to the podcast.
Book Club for Kids
Book Club for Kids is a unique podcast because not only does it discuss a different young adult book every week, but the discussions are done by children. These children also interview the book's author and allow a celebrity reader to read portions of the book. This podcast is geared towards children 9-14. It'll help students get interested in reading because they will see children their own age being excited about books.
The Guardian Children's Books
According to their website, The Guardian Children's Books visual podcast's purpose is to be "the place for bibliophiles to meet and quiz their literary heroes. It's a fun listen full of passionate young readers asking their favorite author's brilliantly insightful questions."
MuggleCast
And, of course, what list on literary podcasts would be complete without having at least one Harry Potter based podcast? This podcast really allows Harry Potter fans to dive deeper into the book series by discussing the books, theories, imagery, themes, and character development.
Conclusion
By giving students another format to introduce books or read books to them, they will become more engaged with the literature. Podcasts will open their minds to different ways of analyzing what they read.