10 More Educational Technology Concepts Every Teacher Should Know About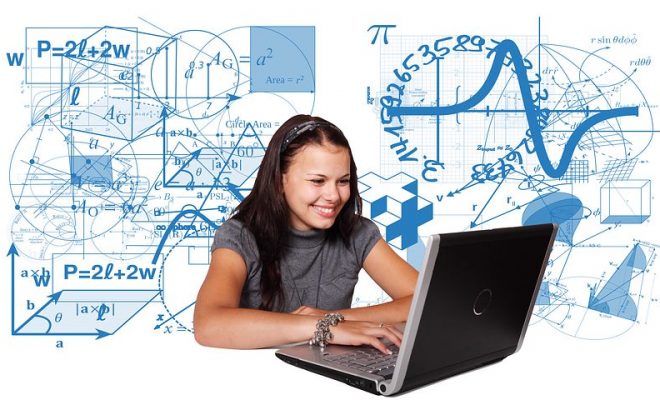 In a previous article, I showcased seven must-see educational technology concepts that teachers must stay abreast of to become more effective educators in the digital age. Those are important, but they are certainly not the only ones that are emerging in recent years. Here are some more exciting technologies to keep track of:
Alternative input devices. These tools are designed to allow students with disabilities to use computers and related technology easily. Some alternative input devices include touch screens, modified keyboards, and joysticks that direct a cursor through use of body parts like chins, hands, or feet. Some up-and-coming technology in this area is sip-and-puff systems, developed by companies like Microsoft, to perform computer functions through the simple process of inhaling and exhaling. On-screen keyboards are another area of input technology that is providing K-12 learners with disabilities better use of computers and mobile devices for learning.
Speech-to-text options. This technology is making mainstream waves through its use in popular cell phones like the Android-platform Razr M. While it is a convenience tool for people without disabilities, speech-to-text provides a learning advantage for students who have mobility or dexterity problems, or those who are blind. It allows students to speak their thoughts without typing and even navigate the Internet. speech-to-text options can also "talk back" to students and let them know about potential errors in their work.
LAMP. Language Acquisition through Motor Planning, or LAMP, connects neurological and motor learning in a way that makes communication easier for students with autism and related disorders. These principles have proven especially helpful for students who do not speak or have very limited verbal skills. Paired with technology, LAMP principles empower a growing student population with autism to effectively communicate and reach higher academic achievements. LAMP is present in technology – from specially made computers to learning apps.
Sensory enhancers. Depending on developmental patterns, children may need to learn differently than their peers. Instead of ABCs and numbers first, a child with language delays may benefit from bright pictures or colors to learn new concepts. Sensory enhancers may include voice analyzers, augmentative communication tools, or speech synthesizers. With the rapid growth of technology in the classroom, these basic tools of assistive technology are seeing great strides.
Screen readers. This technology is slightly different from text-to-speech. It simply informs students of what is on a screen. A student who is blind or visually impaired can benefit from the audio interface screen readers provide. Students who otherwise struggle to glean information from a computer screen can learn more easily through technology meant to inform them.
Mobile learning. Tablets and smartphones in the classroom are no longer a matter of "if," but "when, and how quickly?" Administrators and educators can tap into the convenience of mobile technology in the classroom and the potential for student learning adaptation. Over half of school administrators say there is some form of mobile technology in their classrooms and that they plan to implement more when it is financially feasible. School districts should keep in mind that the purchase of mobile devices for K-12 use is only one piece in the learning puzzle. There must be funding for teacher training and maintenance of the devices too.
Learning analytics. This evolving concept in K-12 classrooms is different from educational data mining. It focuses on individual students, teachers, and schools without direct implications to the government. Learning analytics are the education industry's response to "big data" that is used in the business world for improvements and redirection of focus. Learning analytics show students what they have achieved and how their achievements match up with their peers. If implemented correctly, this technology has the potential to warn teachers early of academic issues while keeping students more accountable. Using the mobile and online technology already in place, students can better track and tailor their academic experiences.
Open content. The rise of MOOCs, or massive open online courses, has trickled down from college learning to K-12 education. Increasingly, K-12 educators are also coming to believe that all information on any given topic already exists. In effect, a growing number of people believe that content does not need to be re-created or purchased, and the idea has gained steam among K-12 educators specifically. Within the next three years, expect more shared content available to teachers and to students. Open textbooks, resources, and curricula are not the only benefit of an open content push; shared experiences and insights are also valuable teaching tools.
3D printing. Also known as prototyping, 3D printing will allow K-12 students to create tangible models for their ideas. Many fields, like manufacturing, already make use of this technology to determine the effectiveness of ideas on a smaller, printable scale. In education, this technology will bolster creativity and innovation, along with science and math applications. The STEM Academy has already partnered with Stratasys, a leading 3D printing company, to start integration of the technology in programming classes.
Outdoor/environmental learning. In short, more schools are looking for ways to get students and teachers outside. We are in an era of experiential learning, so environmental education fits the bill for many students. Lessons in this field teach children an appreciation of the earth and of its resources that the human population is quickly depleting. A better, hands-on understanding of nature also helps with science comprehension and gives students practical learning experiences.
Research has also found that teaching outside, even for short stints, improves student attitudes, attendance, and overall health. In many schools, teachers have always had the freedom to take students outside if they deemed it lesson-appropriate. Look for more official outdoor-teaching policies in the coming year, though, that encourage teachers to incorporate outdoor and environmental learning in all subjects.
As you can tell, many of these technologies have the power to change dramatically the learning experiences of students with learning disabilities, impairments, and other challenges that traditional learning methods have been less able to address. It is likely that we will see more use of these ten technologies and concepts in the next few years. In another article, I will focus on five more of these technology concepts every teacher must know.