10 EdTech Resources for College Students and Professors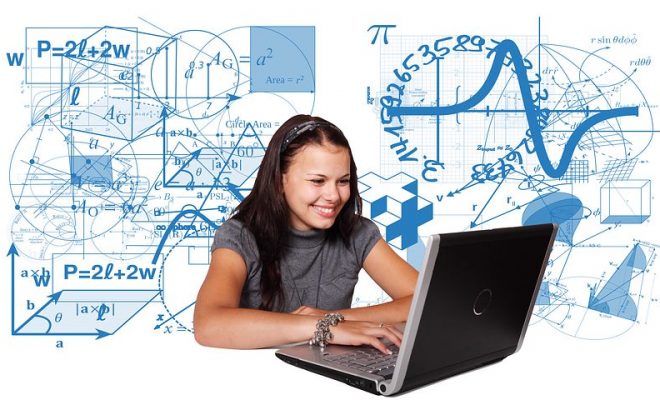 So much of the discussion surrounding educational technology centers on elementary, middle, and high school students.  Technology is a great way to engage students not only in the curricular content of a class, but also in the world around them.  Social media, especially, connects students to their communities and helps them see the impact of their and others' actions on the world at large.
Higher education, therefore, tends to be largely ignored in the tech discussions. And yet students at the post-secondary level can also greatly benefit from being plugged into educational technology. Here are ten essential edtech resources for college students and professors!
iTunes University is a resource for both professors and students.  It is a dedicated section of the iTunes store that is focused just on resources for students and educators.  There are existing, free courses for students to browse – many of which may align with the actual brick-and-mortar classes college students are taking.  This gives students a source for deepening their understanding or gaining a new perspective on a topic.  Alternatively, professors can create courses for the students they teach, using iTunes U as a repository for their class materials, a way to disseminate and collect assignments, or a place for extra practice and digital tutoring.  iTunes University is the perfect way for teachers and students in a college setting to collaborate.
iStudiez markets itself as the app "you'll really USE in your daily school life."  This is an award-winning app that helps students stay focused and organized with their schedule and grades.  It's more than just a to-do app; it helps you record and reflect on the ways in which you are spending your time.  It also helps you track your grades on individual assignments and in classes.  The iStudiez Lite app restricts how many classes and assignments you can track, but there is also an iStudiez Pro option, which – while not free – does offer many more options.  iStudiez time management is only available for iPad, iPhone, and iPod now, but there is a similar alternative for Android called Timetable.
Skype is an essential program for college students.  Not only will help you stay in touch with your family and friends – even when school may have taken you hundreds or thousands of miles away – but it also facilitates tutoring and study groups as well.  Skype allows you to meet with your classmates and friends without leaving the comfort (or, in the winter, warmth!) of your dorm room.  Skype also lets users transfer documents while you chat, making file sharing easy and productive.
Just as it puts its mark on the rest of the internet, the Google Suite is a must-have for students – and teachers – at all levels.  Google Docs is an interactive word processing program that can be accessed from any computer with an internet connection and a Google sign-in.  It's a collaborative, web-based counterpart to Microsoft Word.  And, likewise, Google has Slides (like PowerPoint) and Sheets (like Excel) that allow students to collaboratively and remotely work on a wide range of projects.  Google Drive is a web storage drive, making your documents accessible from literally anywhere in the world.  And, best of all, is Google Classroom.  Previously only accessed through a Google education email address, Classroom is now open to anyone with a Google email.  This is a space where you can create virtual classrooms for sharing information and lessons, collecting homework and projects, and organizing not just your academic life, but all aspects of your college experience.
Dragon Dictation is a great app for students who have to do a lot – or too much! – typing.  Dragon Dictation records your words and automatically converts them to text, which it can then paste for you into the program of your choice – word (or Google Docs), email, even text messaging.  It's a great way to make to-do lists on the go, take notes on a text you're reading, or record that amazing epiphany you have at 2 am.  The only drawback is that Dragon Dictation is only available at this time for Apple users.
While taking notes on a tablet may never – or not for a very long time, at least – be as easy as taking notes on paper, for short, small jobs, Myscript Smart Note makes the process a little easier.  Myscript is a note-taking app with handwriting recognition that can convert your handwriting to typed text on the Android platform.  (While the app is available for Apple users, interestingly, it does not offer the handwriting-to-digital converter that Android does.)  It also allows you to insert pictures, charts, graphs, and other media into your notes.  This is a great platform for taking introductory research notes, or organizing your ideas prior to researching and writing.  Unfortunately, it is not always practical to use for taking notes throughout a lecture or an entire research process.
Notability and Evernote are two note-taking apps that have different, but equally important, capabilities.  Notability is great for importing, editing, and taking notes on PDF files.  You can also use it as a notebook-style note taker, to-do list keeper, or daily journal.  Notability syncs with Google drive, meaning all your docs are accessible, even if you don't have your tablet or device with you.  Evernote, which can also be used for note taking, also boasts organizational crutches, a separate to-do list feature, and the ability to text chat with other Evernote users, making collaborative work a breeze.
Most college students have one of two end goals in mind: a career or, first, graduate school.  If you are pursuing graduate school, then BenchPrep is a must-have in your arsenal.  BenchPrep is an online platform that helps students prepare for standardized tests like the GRE and MCAT.  It can help prepare students who are college hopefuls, too, offering test prep for the ACT and SAT.  It is available as a website or mobile app, and personalizes the study techniques based on your strengths and weaknesses.  BenchPrep has been tapped as one of Venture Beat's Top 5 Digital Education Tools.
If you have ever written a paper that included a bibliography, you will rejoice in the wonder of Easy Bib.  Easy Bib is a website and app that makes bibliography creation as easy as the press of a button.  In the Easy Bib app, you can take a picture of the ISBN barcode, and the app will create a bibliography for the book.  You can toggle between various style formats (APA, MLA, or Chicago/Tribune) and tweak entries by hand, if necessary.  It is a world-changing website for college research writers, and even comes with APA and MLA style guides – just in case you want to do things the old-fashioned way!
While technology offers all these resources (and more!) to help students succeed, you have to admit…technology can also be your biggest distraction.  But if you know you need to buckle down and study, or have an uninterrupted hour of writing time, Self Control can save you from yourself.  Self Control is an Apple OSX program you can download that, during the times you indicate, will block whatever websites and emails you indicate on your "blacklist."  This helps you focus on using technology to help you, instead of as a distraction.
College students face a hefty challenge: they are one their own, often for the first time, forging their way through four tumultuous years in an effort to become the adults they want to be with the lives they want to leave.  These ten edtech resources are invaluable assets for both students and professors, making college the most productive, beneficial experience it can be.