10 Creative Ways to Use Your Old Smartphone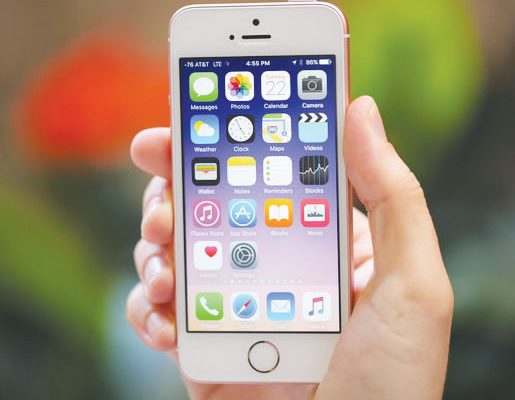 As technology continues to advance, people are constantly upgrading their smartphones to the latest and greatest models. This leaves many people with functioning but unused older smartphones lying around. Rather than letting these devices collect dust in a junk drawer, there are many creative ways that you can put them to use. Here are ten ideas to help you repurpose your old smartphone.
1. Use your old device as a music player: Download your favourite music streaming apps on your old smartphone and use it as a separate music player. Have it setup in your living room, carrying it to the kitchen when you're cooking or outside when you're tending to outdoor chores.
2. Create a dedicated GPS device: Old phones can also make great GPS (global positioning system) devices. Navigate roads, trails, and terrain with maps and GPS apps downloaded to your old device.
3. Convert it into a security camera: Turn your old phone into a home security camera using one of the many security camera apps available. You can keep an eye on your home just by connecting to wifi or a network.
4. Allow your kids to use it: Kids love to play games and watch videos on smartphones. If you don't want to give your child your current phone, an old phone can be a great option.
5. Create a smart remote: Many older phones come with infrared sensors that allow them to function as remote control devices. Download a particular remote control app and set up your phone to control your home entertainment.
6. Turn it into a digital photo frame: You can use your old smartphone to create a digital frame, displaying favourite photos in a slideshow format. You can even create a special charging stand to hold your smartphone, making it easy to display your photos on your desk or coffee table.
7. Give it to someone in need: There are many individuals, shelters, and charities that accept donations of old smartphones. You can give that phone you no longer use to someone who can't otherwise afford one.
8. Donate it to be recycled: If you're feeling eco-friendly, find an e-waste recycling centre that accepts old smartphones. Materials in some of these phones can be reused, reducing your carbon footprint and keeping the environment clean.
9. Create a dedicated calendar device: Use your old smartphone to keep track of important dates and events. This could be a dedicated family calendar or personal events calendar.
10. Use it as a backup device: We've all had our smartphones run out of battery or suffer other malfunctions that made them unusable. You can use your old smartphone as a backup device for these situations.
As you can see, there are many potential uses for an old smartphone. Whether you're looking to save money, give your device a new lease of life or protect the environment. Just be creative and get the most out of your old devices.