10 Best Offline RPGs to Play in 2023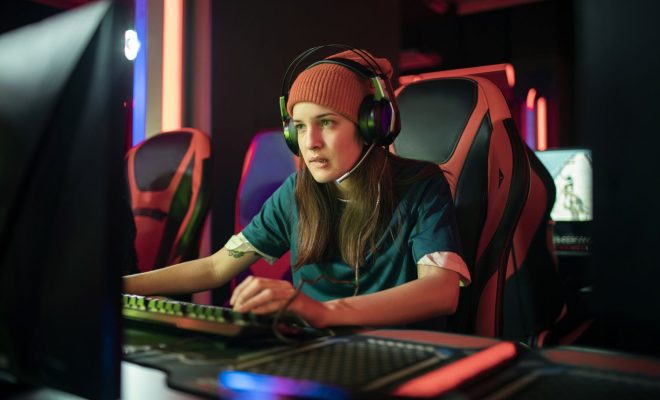 Role-playing games (RPGs) have been a favorite game genre for many gamers over the years. They offer an immersive experience by allowing players to create and control their own characters in a vast fictional world. While many RPGs require an internet connection for online features, there are still a ton of great RPGs available to play offline. Here are the top 10 best offline RPGs to play in 2023.
1. The Witcher 3: Wild Hunt
This game needs no introduction. The Witcher 3 is a masterpiece of storytelling and world-building, with a vast open-world, engaging characters, and memorable quests. Players take on the role of Geralt of Rivia, a monster hunter on a quest to find his lost love while navigating the political turmoil of the world around him.
2. Divinity: Original Sin 2
A critically acclaimed game from Larian Studios, Divinity: Original Sin 2 offers players a deep and complex RPG experience. The game features turn-based combat, a deep crafting system, and an engaging story that reacts to the choices players make in the game.
3. Dragon Age: Inquisition
The third installment in the Dragon Age series, Inquisition follows the story of the Inquisitor, a leader of a new organization tasked with stopping a dangerous magical threat. The game features a large open-world, immersive characters, and great battle mechanics.
4. Dark Souls III
A challenging but rewarding game, Dark Souls III sets players in a dark and dangerous world filled with mythical creatures and mysterious lore. The game features intricate combat mechanics and a deep sense of challenge that rewards players for perseverance.
5. Persona 5 Strikers
A spin-off of the popular Persona series, Strikers is an action-packed RPG that combines fast-paced battles with an engaging story. Players take control of a group of Phantom Thieves who must save the world from supernatural forces.
6. Pillars of Eternity II
Deadfire – Another critically acclaimed RPG, Pillars of Eternity II offers a deep and complex experience that combines engaging storytelling with complex mechanics. The game allows players to craft their own stories in a world filled with political intrigue and mythical monsters.
7. Assassin's Creed: Valhalla
The latest installment in the Assassin's Creed series, Valhalla takes players on a journey to 9th century England where they take on the role of Viking warrior, Eivor. The game features an engaging story, beautiful visuals, and immersive combat mechanics.
8. Octopath Traveler
This game, developed by Square Enix, offers a unique retro-inspired RPG experience. Players take on the role of one of eight characters, each with their own unique storylines and abilities. The game features turn-based combat, beautifully rendered graphics, and a great soundtrack.
9. Ni no Kuni II: Revenant Kingdom
An enchanting RPG, Ni no Kuni II offers a gorgeous world filled with magical creatures and memorable characters. The game features real-time combat, deep crafting and leveling systems, and a heartwarming story about a young king's quest to save his kingdom.
10. Horizon Zero Dawn
While not traditionally thought of as an RPG, Horizon Zero Dawn offers a vast open-world filled with engaging characters, an engrossing storyline, and great gameplay mechanics. In the game, players take on the role of Aloy, a skilled hunter in a post-apocalyptic world overrun by robotic creatures.
In conclusion, these 10 games offer some of the best offline RPG experiences available on the market. Whether you prefer a deep and complex story or fast-paced combat, there is something for every player on this list. So grab a controller and immerse yourself in a new world of adventure.