Zoom Games: How to Play Poker, Trivia and More During Your Next Meeting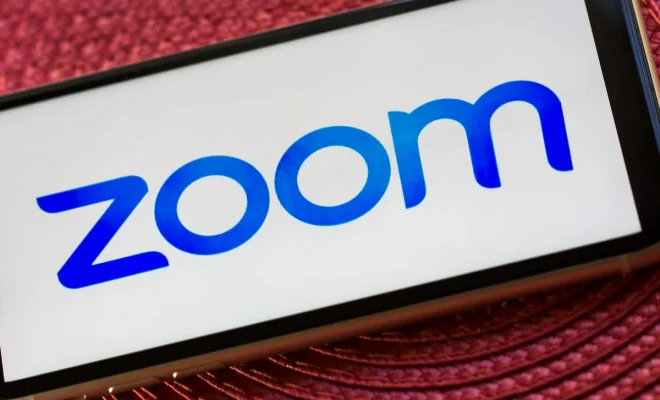 Zoom meetings have become a staple of remote work and virtual gatherings. But did you know that Zoom can also be a platform for fun and games? Whether you're looking to break the ice, engage your team, or simply add some excitement to your next meeting, there are various games you can play on Zoom. In this article, we explore how you can play popular games like poker, trivia, and more during your Zoom meetings.
1. Poker Night
Bring the thrill of a casino into your virtual space with an exciting game of online poker:
• Use an online poker platform: Websites like PokerStars or 888poker allow users to create private tables where you can invite participants from your Zoom call.
• Share screens: Participants can share their screens while playing so everyone can follow along.
• Set ground rules: Establish buy-in amounts (real or virtual currency) and agree on the type of poker variant to be played.
2. Trivia Challenge
Test knowledge and spark friendly competition with a trivia challenge:
• Assign a host: Choose someone to act as the quizmaster who will ask questions throughout the game.
• Utilize trivia websites or apps: Platforms like Kahoot!, QuizUp, or Sporcle offer ready-made quizzes for different topics.
• Use breakout rooms: Divide participants into teams using breakout rooms feature in Zoom for collaborative gameplay.
• Keep score: Have each team keep track of their own scores using pen and paper or utilize interactive scoring tools available online.
3. Charades
Get creative with charades by acting out words or phrases without speaking:
• Create teams within breakout rooms in Zoom
• Assign one person per round as the actor who mimes clues while others guess what is being acted out
• Utilize chat features for guessing purposes if necessary
4. Scavenger Hunt
Engage participants in an interactive scavenger hunt that gets them up and moving:
• Provide a list of items for participants to find within their immediate surroundings.
• Set a time limit and ask everyone to return to the Zoom call with their found items.
• Each participant shares what they found, earning points for each item on the list.
5. Two Truths and a Lie
Encourage personal connections and storytelling with this classic icebreaker game:
• Each participant takes turns sharing two true statements about themselves along with one false statement.
• The rest of the group tries to guess which statement is the lie by using chat features or raising hands.
6. Virtual Escape Rooms
Experience the excitement of solving puzzles together through virtual escape rooms:
• Numerous online platforms offer virtual escape room experiences that can be played collaboratively from different locations.
• Participants can share screens or work together using breakout rooms while trying to solve clues and escape within a given time frame.
Remember, when playing games during your Zoom meetings:
• Ensure everyone has access to necessary tools (e.g., cards for poker or smartphones for trivia apps).
• Maintain clear communication regarding rules, scoring methods, and gameplay instructions.
• Encourage participation but respect those who may prefer not to play certain games; provide alternative options if needed.
Playing games on Zoom adds an element of fun, engagement, and connection among remote teams or friends even when physically distant. So why not incorporate some enjoyable activities into your next meeting? Let the games begin!