Why Don't MacBooks Have Touch Screens?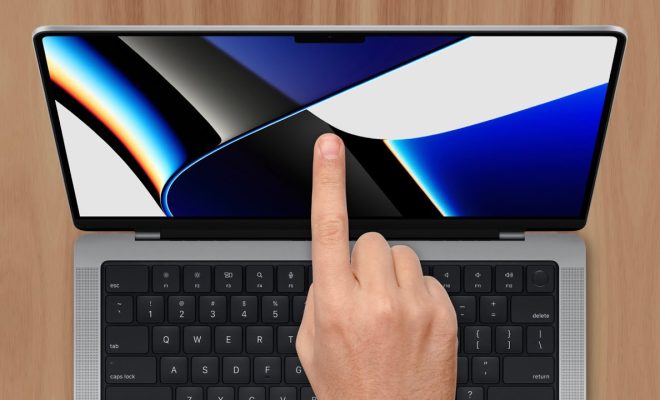 As technology continues to evolve, touch screens have become ubiquitous on most electronic devices, with the exception of the MacBook. While Windows laptops, iPad, and smartphones offer touch capabilities, the MacBook lineup still lacks these features. You may wonder why Apple still chooses not to incorporate touch screens in its laptops.
One of the main reasons why Apple has not employed touch screens in its MacBook lineup is because the company wants to keep the separation between its tablet and laptop products. Apple differentiates its iPad product line from the MacBook by using a touch screen on the former and not on the latter. The touch screen is associated with mobile devices and tablets, and Apple doesn't want to diminish the utility of its iPads by adding a touch screen to its MacBook.
Another reason why Apple may opt out of adding touch screens is that the Apple ecosystem is designed for touchpad or mouse interaction. Through Apple's macOS, users can maximize their productivity by utilizing trackpad gestures or keyboard shortcuts, rather than relying on human fingers to interact with the user interface. The company has invested in touchpads that offer multi-finger gestures, enabling users to interact with their devices efficiently. The trackpad acts as a more precise pointing device while typing, and it enables users to interact with their devices differently than the touch screen. It also keeps fingerprints off the MacBook's fragile screen.
Furthermore, Apple has stated in the past that the surface angle of a laptop's screen is not conducive to comfortable and effective use of a touch screen. Laptops have been designed with the screen at an upward angle to position the keyboard for typing comfortably. Adding a touch screen to the MacBook would require a screen that can bend down, which has ergonomic drawbacks.
Lastly, touch displays often drive up the cost of a device, both in production and in marketing price. Since Apple is known for their high-end devices, this could result in an even bigger price point for their already expensive machines. By not including a touch screen, they are able to keep their costs lower while maintaining the fundamental components of a MacBook.