Where Did the System Control Panel Go on Windows 11?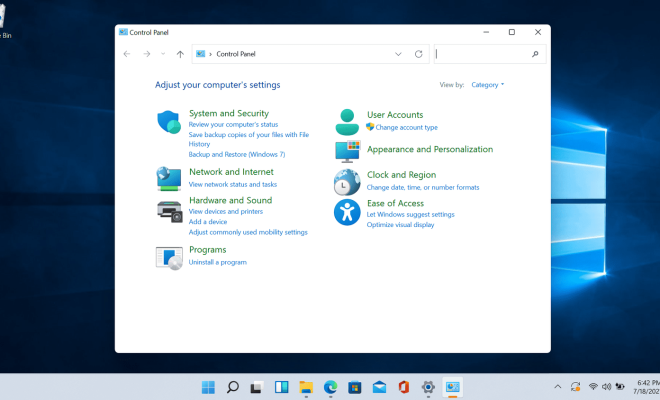 Windows 11 has been out for a while now and has brought with it a range of exciting features and improvements. However, many users have noticed that the System Control Panel is nowhere to be found, leaving them wondering where to go to access vital information about their computer's hardware and software configurations.
In previous versions of Windows, accessing the System Control Panel was a simple task. All you had to do was click on the start menu, open the Control Panel, and choose the System icon. This allowed users to view system specifications, manage devices, and perform other useful tasks.
With Windows 11, Microsoft has completely overhauled the traditional Control Panel in favor of the Settings app. The Settings app brings a more modern, streamlined interface that is specifically designed to make it easier for users to access vital system information and settings.
So, where did the System Control Panel go on Windows 11?
To access the System settings on Windows 11, users need to click on the Start button and then go to Settings. Once in Settings, click on the System option, and you'll be taken to a new screen that contains all the relevant information and settings for your device.
While it might take some time to get used to the new interface, the new Settings app isn't all bad. It has a range of new features that make it more convenient to use than the traditional Control Panel. For instance, it allows users to search for specific settings using the search bar, which is a welcome addition.
Additionally, the new Settings app is far more mobile-friendly, which isn't surprising given that Windows 11 was designed with mobile devices in mind. The app's user interface adjusts dynamically to different screen sizes, making it much easier to use on smaller devices like tablets and laptops.
Finally, the System settings in the new Settings app are much more detailed than before. They provide users with all the information they need about their device's hardware configuration, including the processor, memory, and storage. The app also allows users to manage devices, view and manage updates, configure security and privacy settings, and much more.